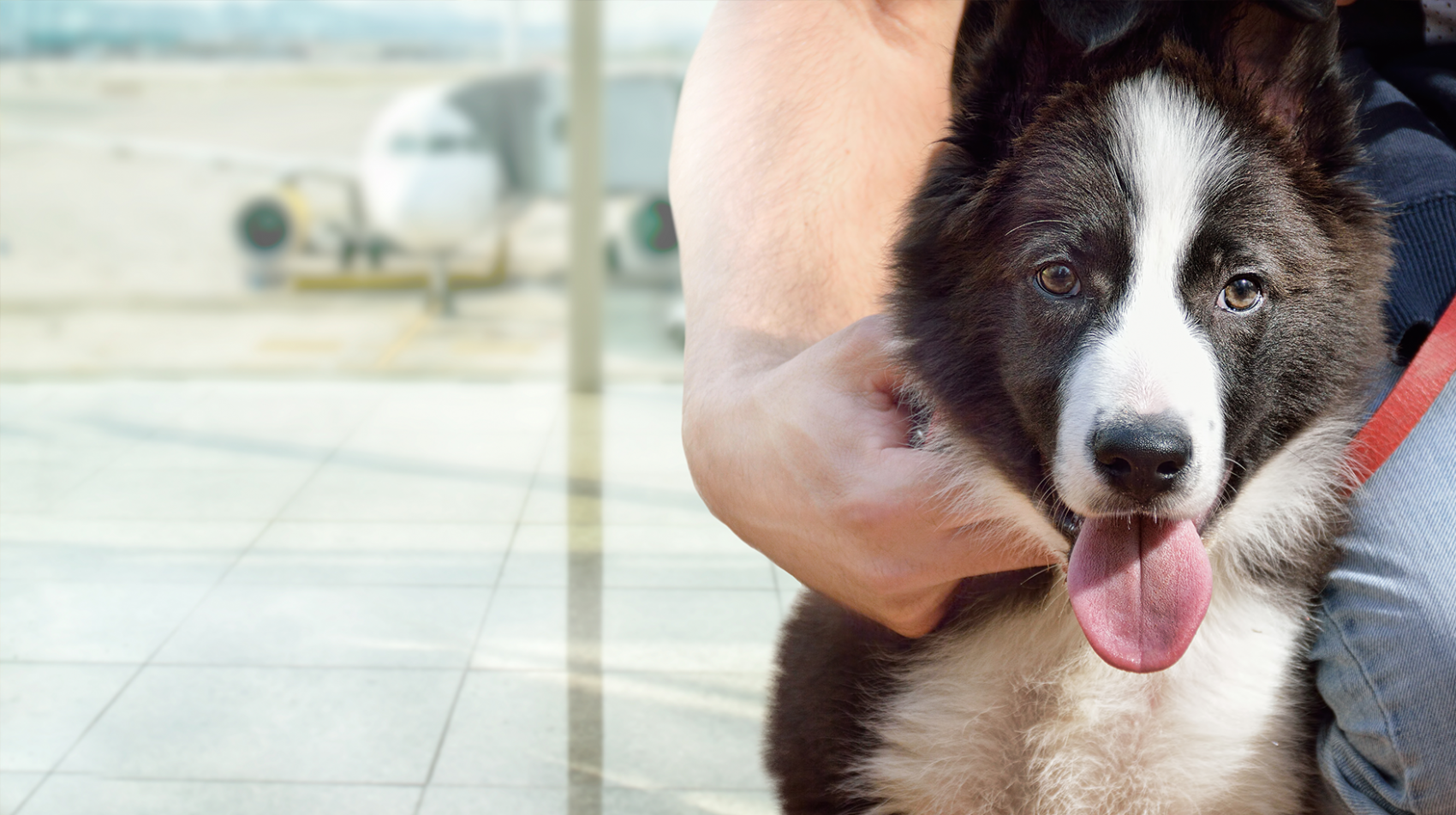 Travelling with an animal
Image
Your pet is travelling in the hold
The baggage hold is a ventilated, pressurised, heated place. Your pet will be able to travel safely, and its cage will be well supported to guarantee a pleasant journey.
Contact your airline to find out the travel arrangements for each type of animal.
Conditions for flying in the hold 
Your pet must travel in a cage designed for this purpose (standard cages are available for purchase at Safe Bag- public area - Hall C).
The price is usually the same as the excess baggage fee. In principle, guide dogs accompanying passengers with disabilities travel free-of-charge in the cabin or the hold.
Pets travelling in the hold take a different route from that of conventional baggage: they are handled as oversized items. You may therefore have to go to the special baggage security check in the departure hall, before going through the usual checks.
Image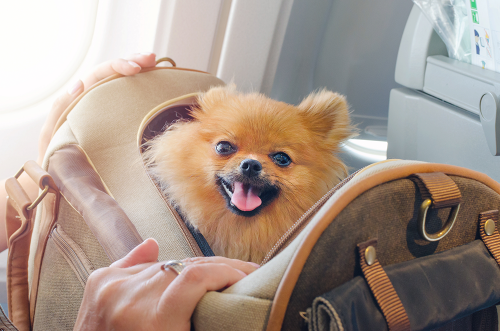 Your pet is travelling in the cabin
Conditions for flying in the cabin
Check with your airline which animals you can carry in the cabin with you. Most of the time, only small animals (usually cats and dogs) are allowed to travel with you, and they should not weigh more than 5 kg.
Your pet must travel in a cage designed for this purpose (dimensions < 115 cm width-length-height).
Guide dogs can travel for free in the cabin with their owner (dogs must be muzzled).
Security screening
When you go through security, animals and accessories will be checked (basket, cage, leash, etc.)
Follow the instructions given by staff when you go through security.