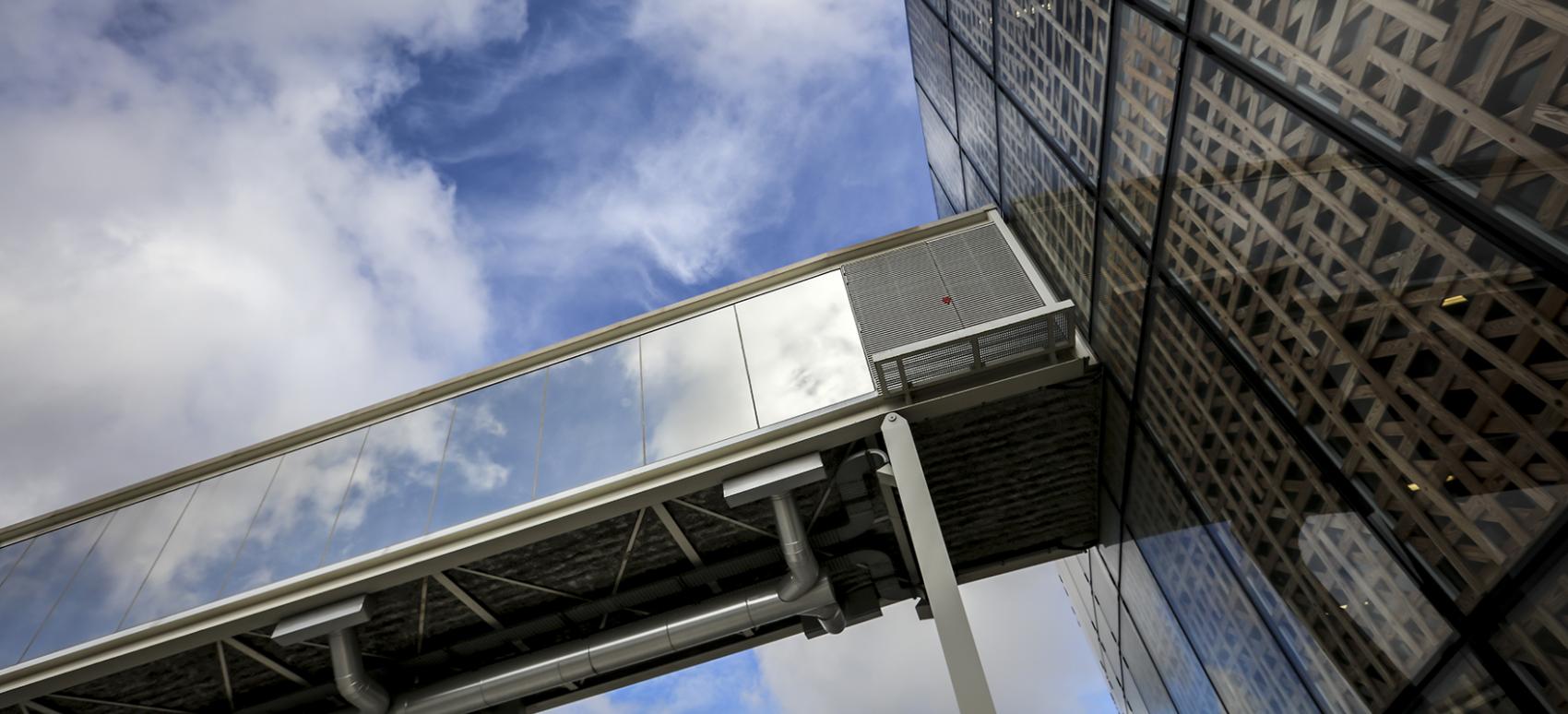 Our business
Aéroport Toulouse-Blagnac management company
Infrastructure serving air travel, to benefit our region
That sums up the vocation of ATB, the airport management company. Our daily business is therefore naturally all about interacting with our users (passengers, airlines and businesses hosted at the airport). Constructive dialogue to determine their expectations and design infrastructure that meets those needs.
We are also looking to the future. Building the airport of the future means optimising our infrastructure and shaping our projects according to the changes occurring in society. It also means developing land and equipping buildings that are integrated into their urban fabric and contributing to the development of clean energies. It means developing the Occitanie region as a runway as well as a destination, by connecting it to the rest of the world. Finally, it means offering our passengers a great experience: our airport is a living space and a travel companion.
Managing infrastructure
We maintain and develop our infrastructure to guarantee a world-class service for our passengers, airlines and the businesses hosted at the airport.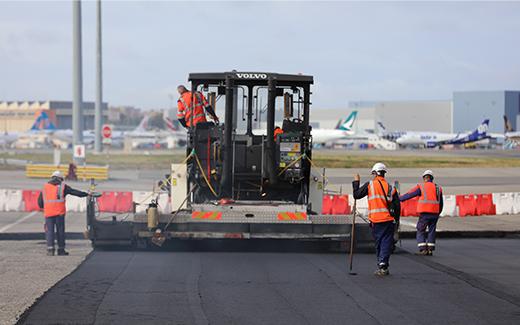 Renovation of runway 2
In October 2020, the airport completed renovation work on one of its two runways. This essential work will guarantee safe conditions for all commercial aircraft coming into the airport and will facilitate the business needs of the aircraft manufacturers Airbus and ATR.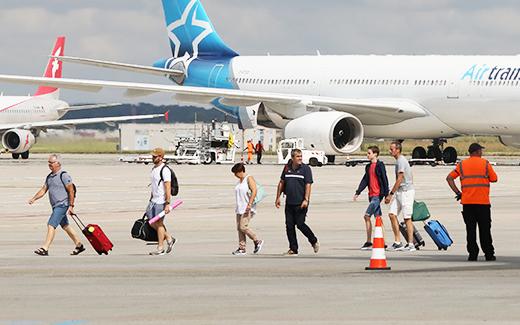 An aircraft parking zone for walk-on/walk-off boarding
The new Hall D aircraft parking zone, which is suited to walk-on/walk-off boarding, will be used by the low-cost airlines. A departure lounge has been created to host their passengers (work completed in October 2020).
Route developments
Our teams are working with airlines to develop the network, based on a sustainable approach to air traffic. The goal is to offer passengers connections to Europe, the Mediterranean region, North America, and the major international hubs.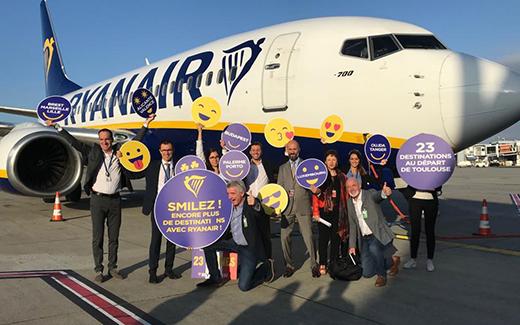 Ryanair sets up a base at Toulouse-Blagnac Airport
In 2019, the low-cost Irish airline opened an operational base at our airport, which is an indication of their ambition to expand their network from Toulouse.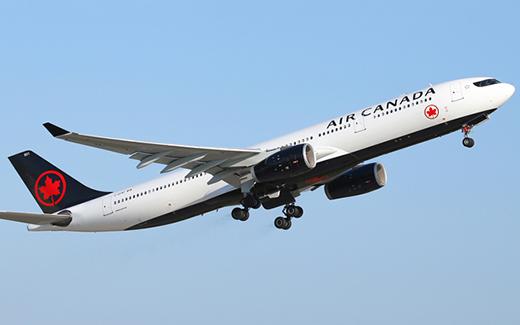 Air Canada on final approach
The first regular transatlantic flight from Toulouse was due to take off in June 2020. However, the opening of the Air Canada route was delayed due to the Covid-19 pandemic.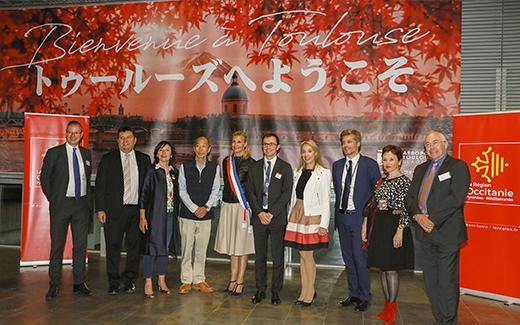 First direct flight from Japan
In mid-2019, a direct flight from Tokyo-Narita landed on our runway - a first for a regional French airport. This unprecedented event boosted the visibility of the Occitanie region among Japanese travellers and is a powerful symbol of ATB's commitment to developing long-haul routes.
Passenger experience & new services
We are upgrading our infrastructure in order to offer our passengers a travel experience and services that live up to the very highest European standards - the 4* hotel adjoining the airport terminal and the vast shopping and catering area are two prominent features of the new-look airport.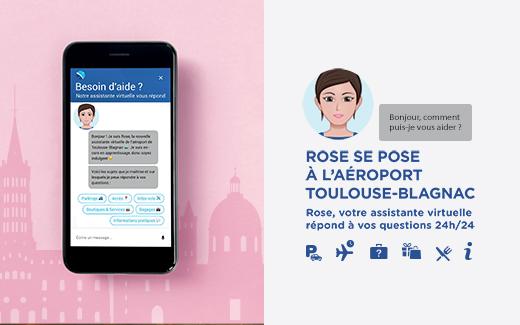 Rose, your digital companion
A new virtual assistant, Rose, has been set up on the airport's website. Capable of chatting with users through automatic responses, this chatbot has been programmed to provide quick answers to internet users' most frequently asked questions.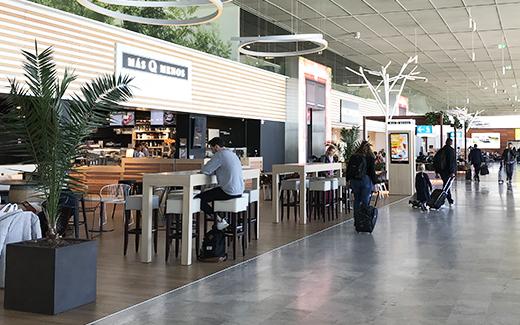 A huge choice of stores and food outlets
Starbucks, Victoria's Secret, Factory & Co… A host of well-known brands have joined the terminal since 2019. The result is a comprehensive shopping experience designed to match the expectations of our domestic and international passengers, who are delighted to be able to shop in one of the largest duty-free areas offered by a French airport.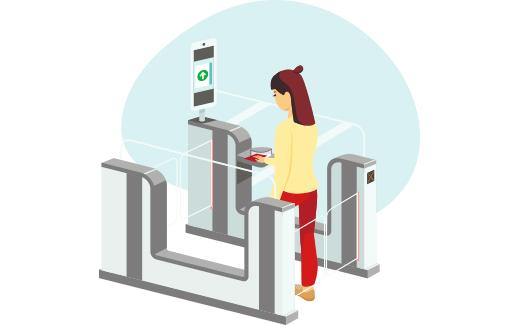 Automated border control systems
To reduce waiting times for passengers at passport control, we have undertaken a project to install automated border control systems and biometric identification equipment for border crossings. Coming soon to your airport !
Airport innovation and planning
Toulouse-Blagnac Airport aims to put in place a trailblazing urban consolidation policy, by designing and running honest business hubs that combine environmental performance, high levels of connectivity, landscaping, and easy access. Firmly committed to a proactive innovation policy, ATB is drawing on the most contemporary solutions to grow its business sustainably.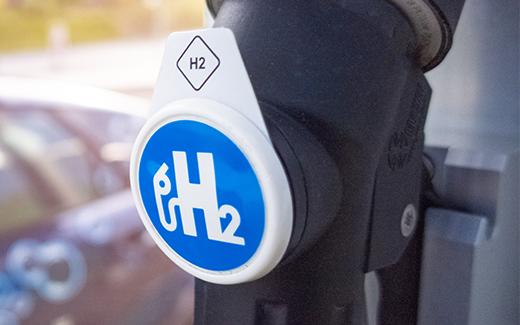 A hydrogen production and distribution station
In 2021, the airport will have its own hydrogen production and distribution station, built by HyPort.. It will be used mainly by ATB to power the four buses operating on the runways to transport passengers between the terminal and aircraft parked away from the building, as well as the shuttles running between the terminal and remote car parks. This is further proof of ATB's determination to grow its business in a well-thought-out, sustainable manner: an initiative made possible thanks to the HyPort project led by the Occitanie regional authorities in collaboration with ENGIE Cofely.
Sky One, property development for the services industry in Blagnac 1
ATB has given the go-ahead to various major building projects, including the Sky One operation (co-working premises, data centre, office space, bike maintenance workshop) developed in the framework of the call for innovative urban projects known as "Dessine-moi Toulouse" (draw me a picture of Toulouse), in the Blagnac 1 area.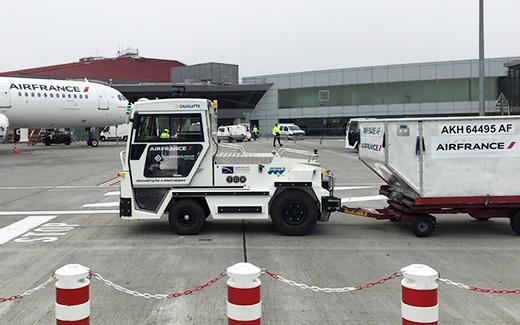 A world-first driverless baggage vehicle
Toulouse-Blagnac Airport, Air France and Charlatte Autonom experimented with a driverless vehicle in real traffic conditions operating between the baggage galleries and aircraft in 2019. This baggage vehicle experiment marks another step towards the Smart Airport: an airport that will be smarter, more connected, and more efficient airport for its customers.