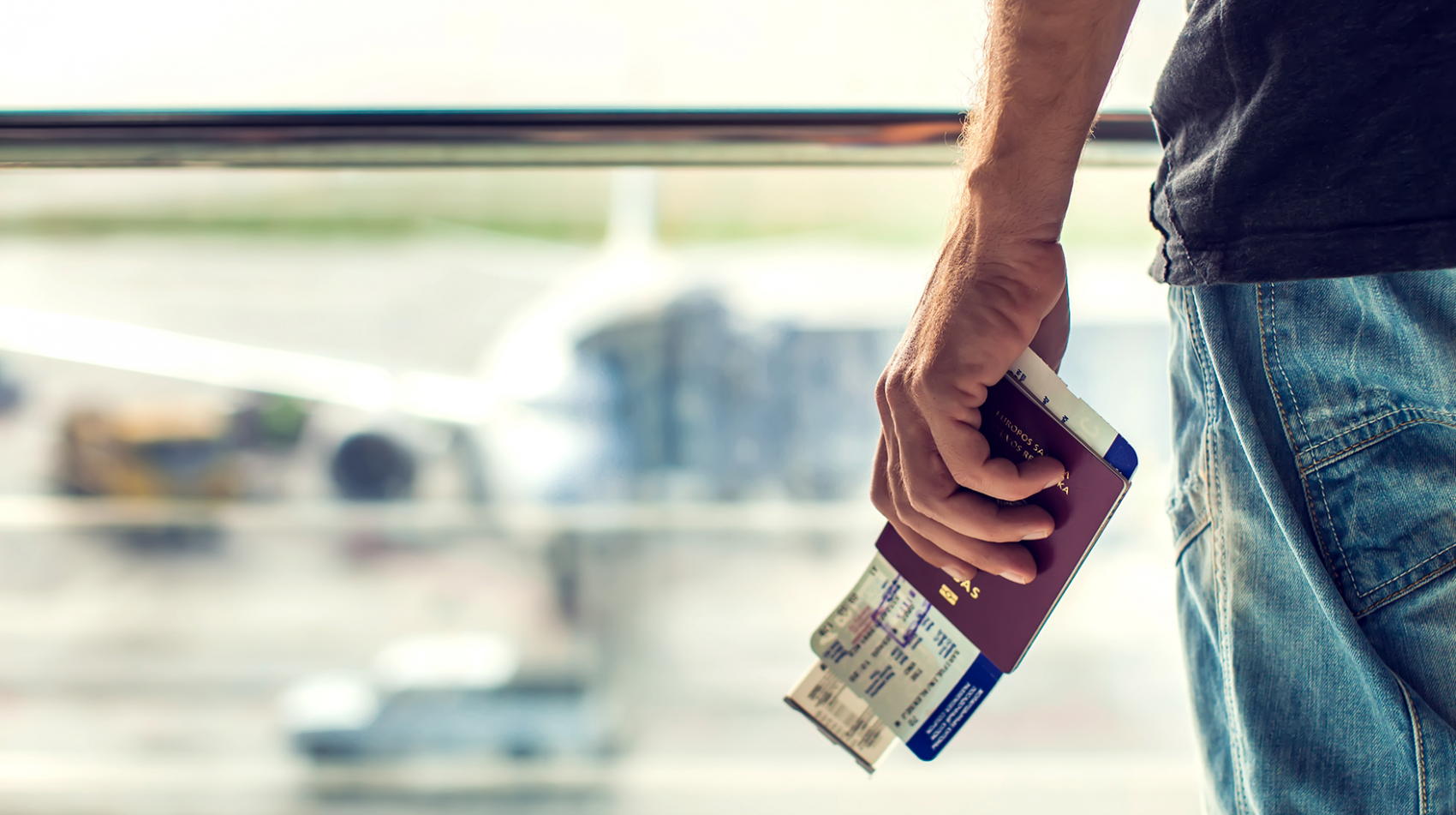 Formalities
Travel with full peace of mind
What are the formalities when travelling by plane?
Identity documents, vaccines, etc. You need to have all the required documents with you when you travel. Otherwise, you may not be allowed to get on the plane or enter the country you are travelling to.
Here are some tips to ensure you travel in the best possible conditions.
Travel documents
Boarding pass:
In order to get through the various controls and travel by plane, all passengers must have checked in with their airline or travel agency and have a boarding pass.
Everything you need to know about check-in
Identity documents:
Regardless of the destination, all passengers (including babies) need to provide valid proof of identity.
Before your journey, please check the formalities for entering and staying in the country or countries that you are travelling to or through by contacting the embassy or consulate of those countries. You will need to have the required documents with you:
identity card,
passport,
visa, etc.
You are responsible for checking the validity date of these documents, and renewing them if necessary (making sure you allow enough time, because the waiting time may be quite long).
Please be aware: some countries require you to have a passport that remains valid for several months after your return. In addition, you may be asked to show a return or onward ticket.
Health formalities
To make sure your journey is as smooth as possible, take a few simple health precautions before you travel!
COVID-19 information
In the context of the current health crisis, the airport has taken all the measures required to make sure your journey is as safe and smooth as possible:
Face masks for all staff in contact with the public
Hand sanitiser available at various points throughout the airport
Plexiglass screens between staff and passengers at all check-in and boarding desks
Extra cleaning and disinfection in all areas accessible to passengers
Reminder of the barrier precautions via the public-address system and posters & floor markings for physical distancing
Mandatory mask wearing in the airport and during your flight, for which a single-use "surgical" mask is required. Please contact your airline to find out about the health measures applied on board.
NOTE: In line with government directives, free PCR tests are provided when you arrive on a flight from Algeria or Turkey. These tests will be mandatory as of 1st August, unless you can show a negative result from a test taken less than 72 hours prior. Please comply with the physical distancing rules when you move around the airport.
Prescriptions and vaccines
Remember to contact your doctor before you travel so that he or she can carry out any tests or administer any vaccines required, and provide you with the certificates and prescriptions you will need during your trip.
Some vaccines are advised or even strongly recommended. All travellers should be up to date with their universal vaccines, which are recommended in Europe and worldwide: tetanus, polio, diphtheria and hepatitis B.
Health recommendations
Repatriation for health reasons - your health when travelling abroad:
If you have an accident or fall ill while travelling abroad: If you haven't taken out any specific insurance, you will have to pay the repatriation costs. Remember to take out insurance with a travel insurance company.
When travelling within the European Union: Before you leave, remember to get a copy of the E111 form from your Social Security office. If you have filled in this form, you won't need to pay any medical fees upfront (medical appointments, medication, hospitalisation). Special cases: in the United Kingdom, medical care is free of charge; however, students and seconded employees will be required to show the E128 form.
If you are travelling abroad, please check the government website to find out all the health recommendations for the country you are visiting.
Depending on your traveller profile
Seniors and People with Reduced Mobility
Before you leave: notify your airline to request special assistance. In order to obtain the highest quality service and keep your waiting time to a minimum, you must report your needs to your airline or travel agency when you book your flight, or at least 48 hours before the day on which you are due to travel.
Unaccompanied minors
As of 15 January 2017, children travelling abroad without one of their parents ;are required to show the following 3 documents:
Proof of identity for the minor: identity card or passport
The form granting permission to leave the country, signed by one of the parents with parental authority.
Photocopy of the signatory parent's identity card/passport.
Travelling with a pet
Report your pet to your airline.
Find out about the phytosanitary rules in place in the country you are travelling to and in any stopover countries.
To be admitted on board, your pet must be up to date with all of its mandatory vaccines.
Any dog or cat travelling within the European Union must be identified by means of an electronic chip. It must also carry a European passport.
Specific formalities
For each destination
Some destinations to which you can travel from Toulouse-Blagnac Airport require specific formalities. Get in touch with the competent authorities from your travel agency or airline to find out more.
For certain goods carried
Some goods are subject to specific provisions when they enter or leave a European Union member state.
Plan your journey
Read our tips to prepare for your airport experience.