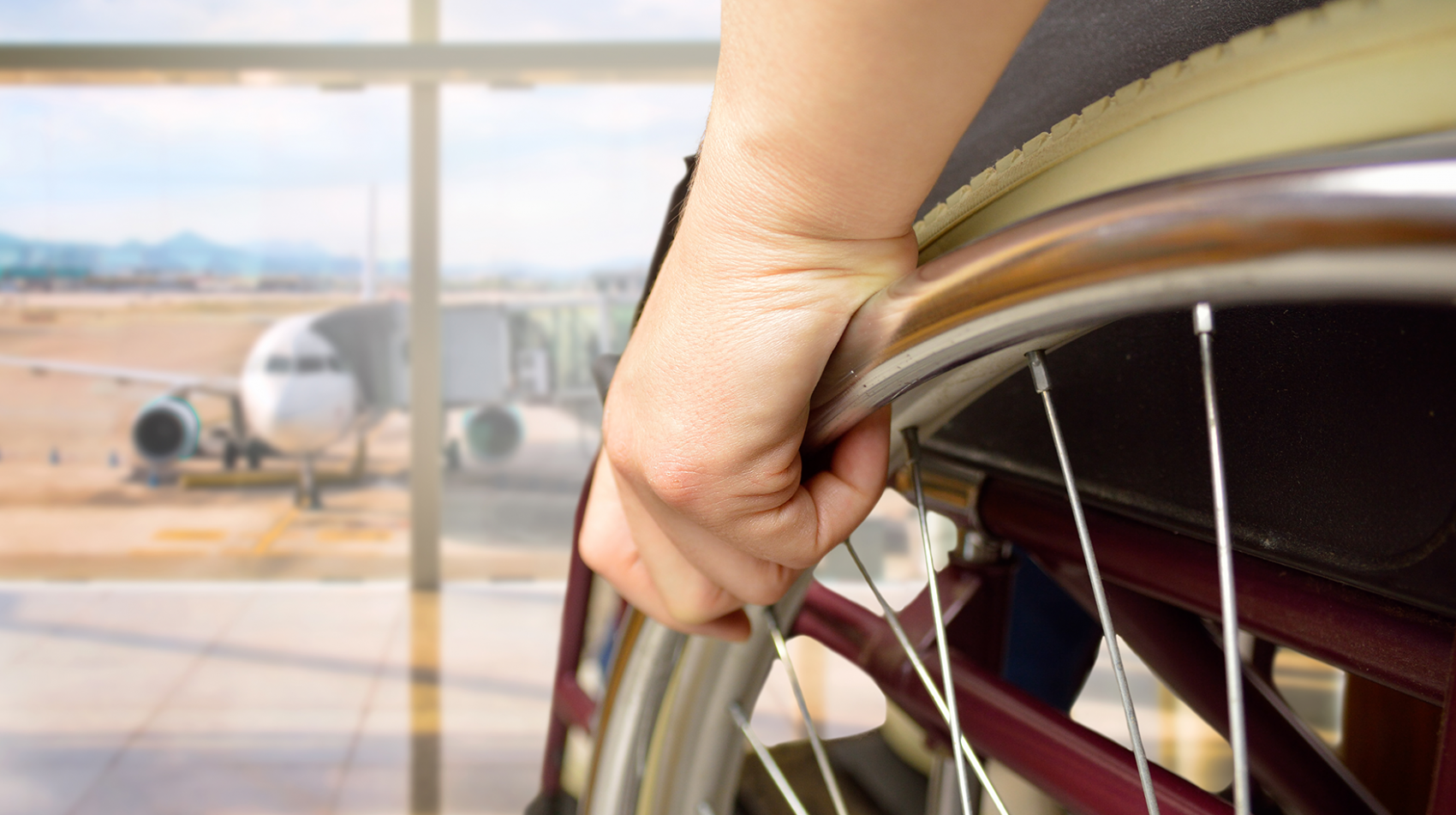 Travelling as a senior or PRM
Travel with full peace of mind, either with or without special assistance
Toulouse Airport is here to help
Assistance at the airport, special equipment, and more Toulouse-Blagnac Airport offers a set of services geared to the needs of people with a disability or reduced mobility.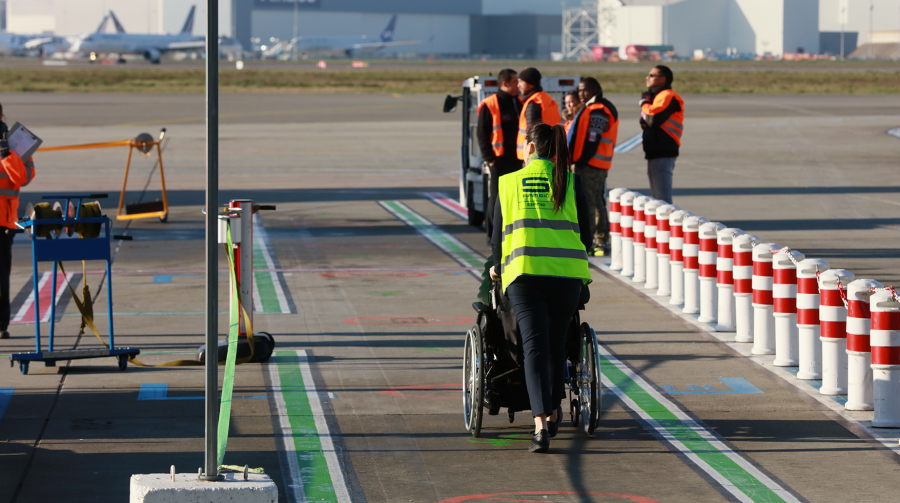 Our advice for your journey:
If you require special assistance, explain your needs to your airline when you book your ticket.
Check with your airline whether you need to travel with an accompanying person, and whether you require a medical certificate for your journey.
Get dropped off as close as possible to the terminal (Express or Proxi car parks).
Make sure you arrive at your check-in desk at least 2 hours before your flight is due to take off.
Take advantage of self-service equipment(wheelchairs and phone terminals).
Take advantage of the dedicated waiting areas and access ramps throughout the airport.
Image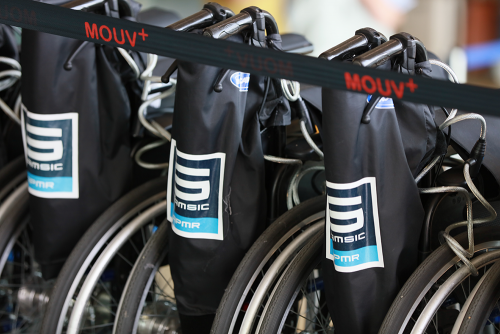 Book your PRM travel assistance
Before departure: inform your airline when you book your flight, and at least 48h before the day of travel to book assistance during your flight and throughout the airport terminal. The airline will contact the airport to explain your needs.
Special assistance at the airport includes the following:
mobility assistance, from check-in to boarding;
check-in assistance: boarding card, checked baggage and mobility equipment;
help when boarding the plane and getting settled in your seat;
assistance when you arrive, to get off the plane, collect your luggage and equipment and leave the airport.
For those individuals who do not follow the recommendations laid out above, the assistance service will do its best to handle requests, but a certain waiting period is, however, possible.
Image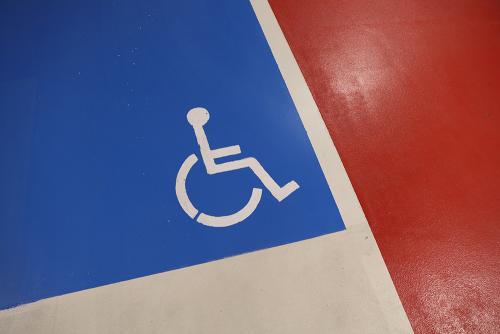 Access for people with a disability
Toulouse Airport provides access facilities for Persons with Reduced Mobility:
Parking spaces: 90 spaces for Persons with Reduced Mobility, spread over the various car parks. Opt for the most conveniently located car parks such as the Express and Proxi car parks.
Adapted shuttles: Shuttles from the car parks (Airport terminal <> Ecoparcs) and the Tisséo Airport Shuttle (Airport terminal <> City centre)
Adapted tram access: the tram, which stops right outside the terminal, is equipped for persons with reduced mobility, and makes both voice and visual announcements throughout the journey.
Four phone terminals are available in the airport for use by people with any type of disability: 

Outside: Hall C Departures // On the Arrivals floor, near the tram area, and at the 3 main entrances to the airport terminal.
Inside: On the Departures floor, at the service provider's desk // On the Arrivals floor, at the terminal information desk.

Wide lifts are also available on the ground floor of all the Halls, to provide easier access for wheelchair users.
A step-by-step guide:
Go to your check-in desk, where a staff member from the Counter for People with Reduced Mobility will meet you to provide assistance, if you booked this service when you purchased your ticket from the airline.
We advise you to allow plenty of time for your check-in and security formalities, so that you can make your way to your boarding gate without rushing. 
If you are in a wheelchair or have special assistance provided by your airline, you will be entitled to use the priority lane at security.
Except for special assistance and guide dogs, the person accompanying you will not be able to stay with you after security, if they do not have a plane ticket.
Reserved seating is available throughout the airport and at the boarding gate.
All the airport shops provide access facilities and services for PRM.
If you are in a wheelchair or have requested personal assistance, your airline will usually offer you the option of boarding the plane before the other passengers, so that you can get comfortably settled on board, and will give you all the useful information you need for your flight.
Please note: some boarding gates open onto the runway via stairs. In case of difficulty, we advise you to let your airline know as soon as possible.
Your equipment:
If you are travelling with your own wheelchair, it will need to be checked in with your airline, and it will be placed in the hold at the foot of the plane.

Self-service wheelchairs are also available in Hall D (Departures floor in the boarding area, and on the Arrivals floor)
If you are travelling with a specific medical device (pacemaker, prosthesis, treatment, etc.), please notify our staff when you go through security. Security staff at the scanner may ask you to provide proof that you need the device (medical certificate, prescription in your name, etc.).
Image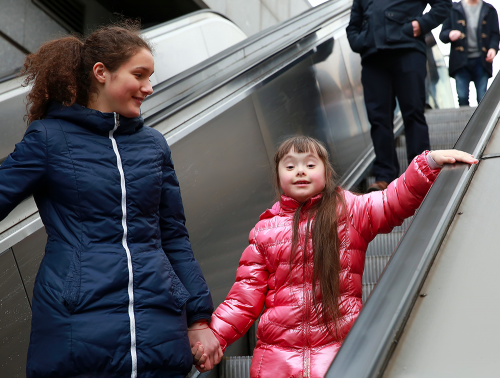 When you arrive/return to Toulouse
Passengers arriving in Toulouse can request assistance from the moment they disembark from the plane until they leave the airport terminal.
Your airline will usually ask you to disembark after the other passengers.
If you have requested personal assistance, staff will help you disembark from the plane, collect your luggage and get around until you exit the terminal. In the Arrivals hall, your luggage and wheelchair (if it was placed in the hold) will be the first items off the plane.
Please note: if you have a connecting flight, we advise you to allow at least 1.5 hours between your two flights.
Counter for People with Reduced Mobility
This counter offers help to people with reduced mobility. Staff assess the disability and decide whether to provide assistance or point people in the direction of the self-service areas.
Location: Hall C, Departures floor
Opening hours: 04.15 a.m. to 00.45 a.m., 7 days a week
Inform your airline about your disability when you make your booking, or at least 48 hours before your flight. Staff from the Counter look after you from check-in to boarding.
Can I travel with my guide dog?
Assistance dogs or guide dogs can travel in the cabin with you on most flights. You will usually be seated in the first row or on a seat offering as much space as possible so that your dog has room to lie down.
There is no extra fee for bringing an assistance dog with you on the plane.
I need oxygen during the flight
Do not forget to make your request when you book your flight. 
The airline will either allow you to bring your own portable oxygen concentrator on board, depending on the model, or will provide you with additional oxygen on board.
I'm travelling with a walking stick or wheelchair
Your equipment will be checked when you go through security.
Plan your journey
Plan your journey with full peace of mind... Follow the guide!