Shipment of goods
Do you want to have your goods shipped? Freight operators based at Toulouse-Blagnac Airport are available to offer you solutions tailored to your needs.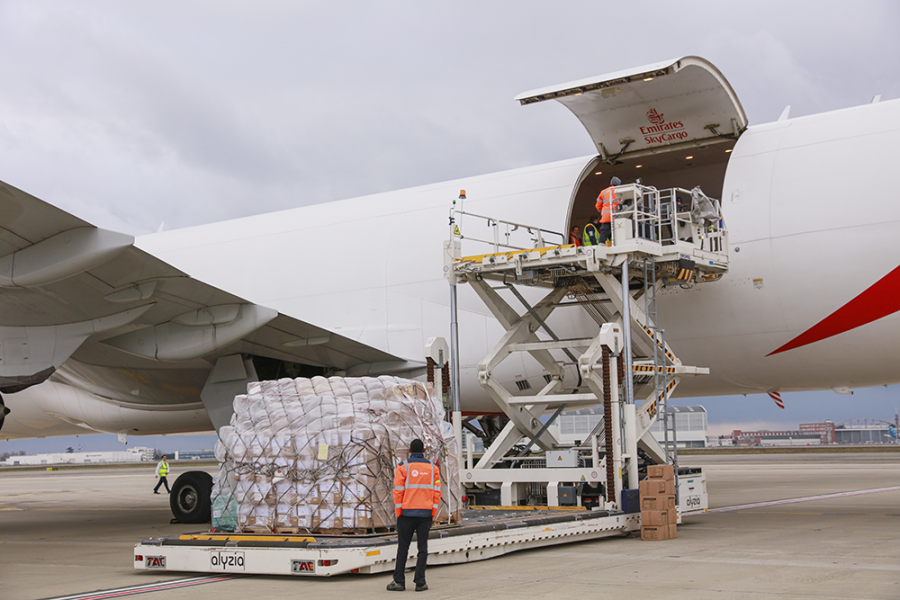 The benefits of air freight
A faster and more efficient solution for urgent shipments
Extensive national and international coverage stretching to almost anywhere in the world
Tailored offers to meet the transport needs of private customers and businesses
Specialised service providers that help you carry out the formalities and arrange your shipment
Air freight is a fast, safe and secure solution (in just a few hours or several days).
Air freight is primarily used and recommended for the carriage of:
fragile goods requiring special attention (medical items, jewellery, works of art, etc.)
animals or goods of with a limited shelf life (press, perishable food)
'urgent' goods (medical items, replenishment, etc.)
Which destinations are served by the freight network?
The freight network differs slightly from the passenger network but all destinations are accessible from Toulouse-Blagnac Airport.
Thanks to the extensive network of direct freight destinations.
Thanks to the lorry network, if the destination is not served directly from Toulouse by plane.
Contact operators to find out the options available.
How much does it cost to ship an item as air freight?
Prices are specific and depend on the weight of the package to be transported, but also on its nature. There are 4 'types' of rates that can be combined:
Standard rate: for all goods; price calculated according to the weight of the package
'Commodity' rates: for goods sent on a regular basis (newspapers, medicines, etc.)
'United Load Device' rate: for the shipment of goods in bulk (rate applied to the space reserved within a container shared among several customers)
Special rates: applied per unit, for animals, works of art, etc.
In order to obtain an exact price, you can contact the specialised operators who will then provide you with a personalised quote based on your needs, the item to be shipped and its destination.
What are the procedures for sending goods?
To ship an item, you will first need to fill in a set of documents, including for example content declarations, health information for the carriage of animals or customs documents for international shipment.
Whether you are a private customer or a professional, you have two possible options for your shipment:
Contact a freight forwarder to manage the logistics chain for your consignment.
Contact an express courier service directly - they will cover all the steps involved in the logistics chain, from collection to delivery. This option manages all of your operations and works in conjunction with government institutions.
Specialised service providers will be happy to provide you with information and help you carry out the required procedure.
The freight area at Toulouse-Blagnac Airport
Toulouse Airport uses its 2 runways for the carriage of passengers and freight. However, the freight area is accessible near to:
28 Rue Charles Lindbergh, 31700 Blagnac.
Most operators, including freight forwarders and carriers operating on the platform, have offices and agencies in this area.
Contact and directory of freight agents
Download all the contact details of the providers offering freight services (below): Transport Commissioners, Freight Forwarders, Airlines / GSAs, Airport Terminal Assistance, Express Transport, Government Services).
The referenced media source is missing and needs to be re-embedded.