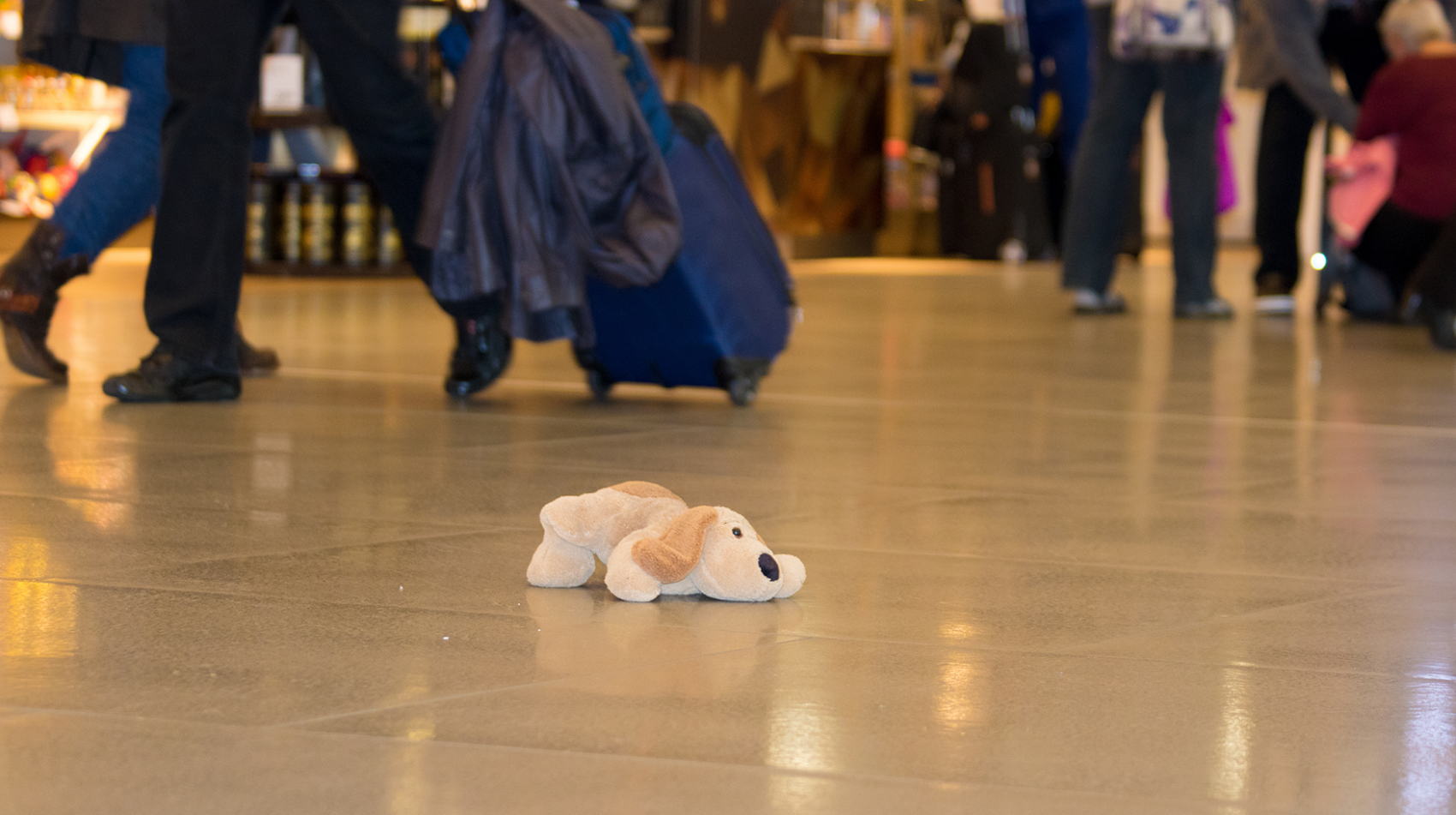 Lost luggage and Lost and Found
Luggage and items lost in the airport terminal
Have you lost something at Toulouse-Blagnac airport? Has your luggage got lost or damaged? This section gives you all the information you need about lost items.
Items found in the terminal
To claim a lost item:

The Reception-Information desk (Hall C, Arrivals floor) is open from 9:00 am to 5:00 pm, except for weekends and public holidays.
If you left an item on the plane, contact the airline or its representative directly.

How long does the airport keep lost items?:

The airport keeps lost items for a period of 2 months.
Contact
Please contact the lost and found office to arrange an appointment, before you come to collect an item that contains money.
Phone : 0825 380 000 (0,18€/ min + call cost)
Hours : 7 am to 9 pm, every day.
Luggage that is lost / damaged during your journey
Please contact the airline. As the last carrier, the airline will look into the matter for you. To do this, you will need to contact the baggage service, which is usually subcontracted to a service provider.
Please note that for all settlements, it is essential to provide the ticket stub and the baggage label receipt you were given at check-in.
Plan your journey
Plan your journey at Toulouse Airport with full peace of mind... Follow the guide!