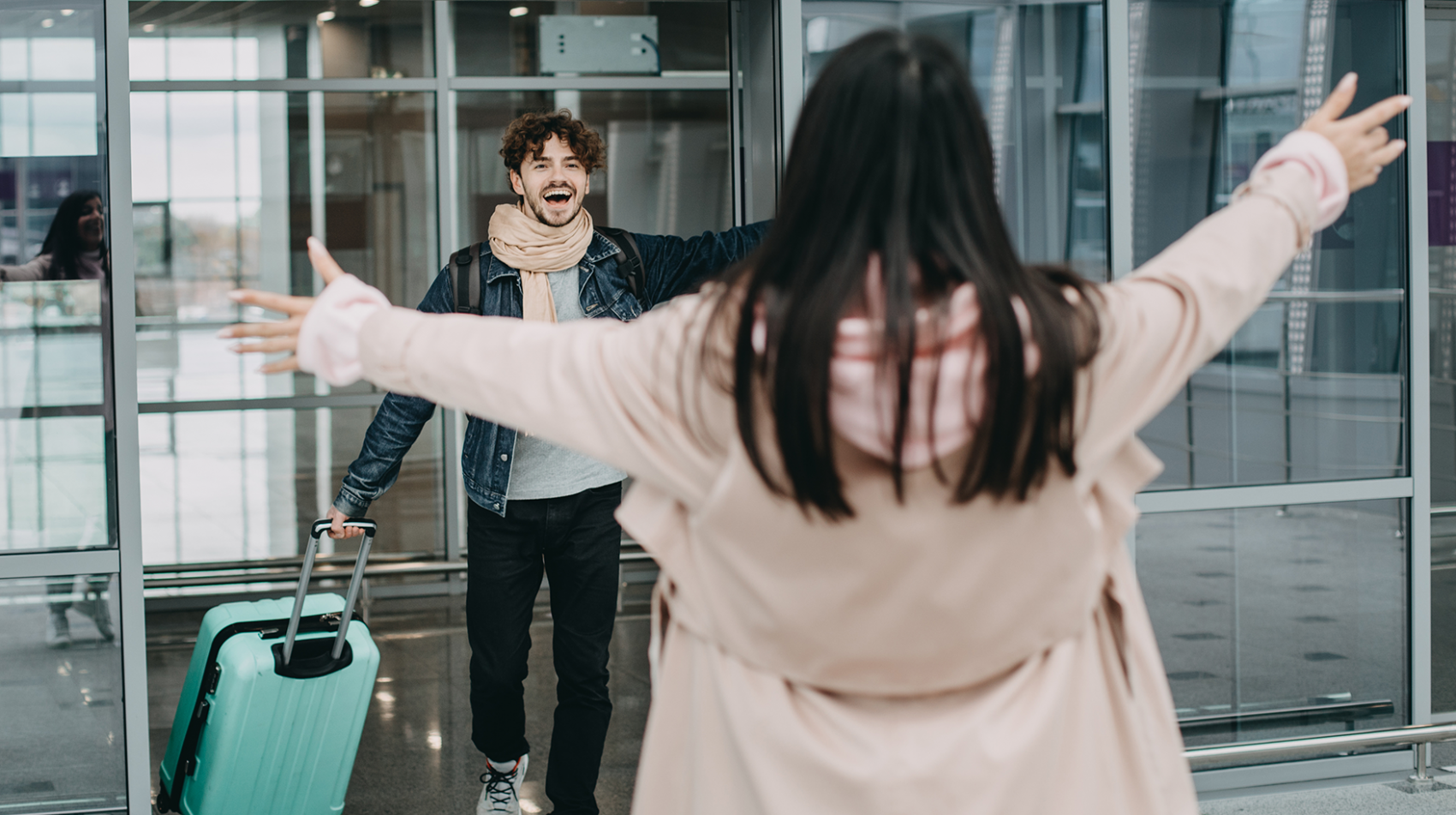 Welcome to Toulouse
Information at your arrival at Toulouse-Blagnac Airport
Services when you arrive
Discover all the services on offer when you arrive in Toulouse.
When you arrive at Toulouse-Blagnac Airport
When you get off the plane, make sure you haven't left any belongings on board, and make your way through the terminal as shown. If you need to go through border control, remember to have your identity card or passport ready.
Collect your checked baggage from the baggage reclaim area, following the directions shown on the panels in the terminal or directly via our website/mobile app.
If you have any items or goods to declare, you will need to go through the customs area and fill in the required forms.
Leave the baggage reclaim area and take advantage of all the shops and services available in the public area. Please be aware that you will not be allowed back once you have crossed through to this area.
Get access to the various transport options available for leaving the airport and making your way to your final destination.
Note: If your luggage was lost or damaged during the flight, please contact the airline's service provider. More information here.
Do you have a connecting flight?
If you have a connecting flight, Toulouse Airport does not provide a specific transit area. You will therefore need to leave the arrivals area and collect your baggage, before checking in for your second flight and going through security again. Please allow at least 1 hour between your two flights to make sure you have enough time.
Transport options
Toulouse-Blagnac Airport is located near Toulouse city centre, meaning you can reach your final destination quickly and easily.
Rent a car for your stay in the region
City centre tram and shuttle , to get to the city centre and train/coach station in around 20 to 40 minutes
Taxis and vehicles with drivers, to take you anywhere in the local area and city centre
Self-service scooters and electric vehicles for hire, to get to the city centre using shared vehicles.
Bus services to the region, Pyrenees ski resorts and destinations outside of France
Discover Toulouse and its region
Make the most of your trip here to discover some of the main attractions of the pink city and its surrounding area