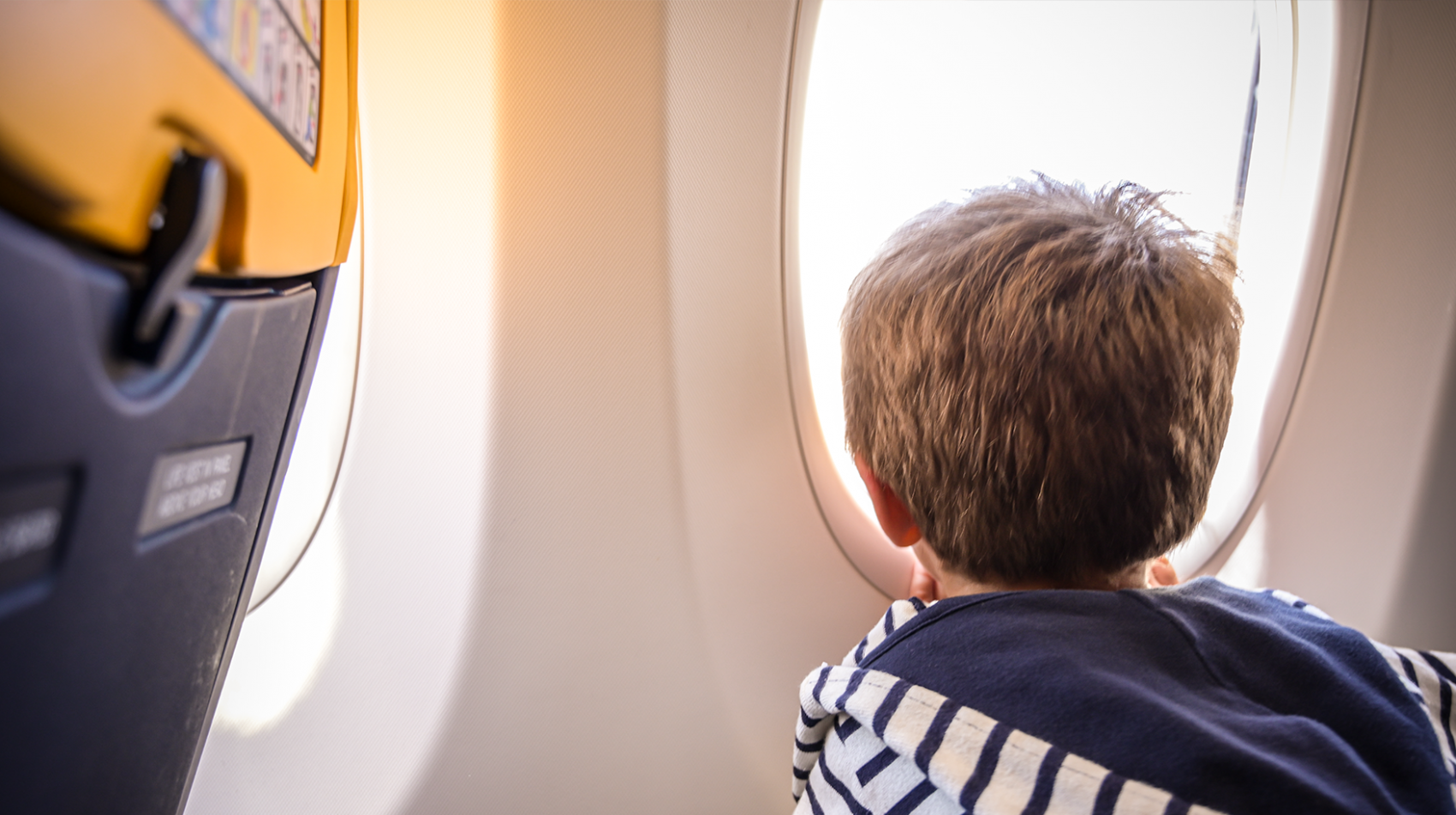 Travelling as an unaccompanied minor
Looking after minors travelling alone
Your airline staff will look after children travelling alone as they make their way through our terminal: they will accompany your child and make sure they have a safe journey from beginning to end.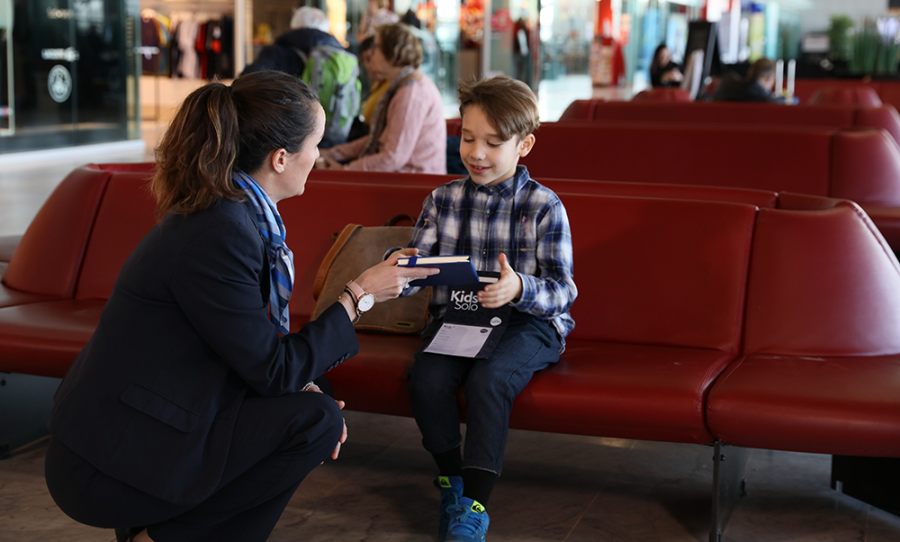 How old does a child have to be in order to travel alone?
Does your child have to fly alone? Most airlines do not allow children under the age of 12 to travel alone. However, they usually offer assistance for unaccompanied minors, open to children aged 4 and over.
Children aged 4 and over
Children may travel alone from the age of 4, depending on the airline, as a UM (Unaccompanied Minor) passenger.
Children aged 4 to 11 inclusive are automatically taken care of by this service.
Children aged over 12
The airline does not provide legal care for children over 12 travelling alone.
It will, however, endeavour to assist them if difficulties arise.
PLEASE BE AWARE:
Image

Not all airlines departing from Toulouse offer the UM service, the terms may differ. Please contact your airline.
When booking the ticket, you should indicate that your child is travelling unaccompanied.
The airline will have to confirm that it agrees to provide assistance.
Note: Remember to book the UM service as soon as possible because the number of places on this service may be limited depending on the airline.
STEP 2 - Travel documents
Visas, passports, vaccines, entry formalities, etc. Check the formalities for entering and staying in the country to which your child is travelling, before departure.
Every child who travels abroad without being accompanied by one of his/her parents must submit the following 3 documents:
Valid proof of identity for the minor: identity card or passport;
Authorisation form to leave the country signed by one of the parents with parental authority;
Photocopy of the signatory parent's identity card/passport.
Passengers travelling as UM (Unaccompanied Minors) must arrive at the airport at least 2 hours (domestic flights) or 3 hours (international flights) before departure.
At the airport, during check-in, children will be given a special UM pouch, to be kept with them throughout the journey. It will contain:
their plane ticket;
their identity documents (for domestic flights, proof of identity with a photo; for international flights, passport or identity card);
parental authorisation form;
an identification card stating the contact details of the person who will greet them at the destination airport. That person must be able to provide proof of identity in order to collect the child upon arrival.
Please check into the hold any baggage that your child may not be able to carry himself/herself. At the check-in desk, you will be told exactly when and where your child will be entrusted to the care of a staff member. At the scheduled time, a staff member will accompany him or her to the plane.
STEP 4 - Arrival at destination
On arrival, your child will leave the plane after everyone else.
A member of the flight crew will accompany them to the arrivals zone, and stay with them until the designated person comes to collect them. The latter must present proof of identity including a photograph.
Note: Depending on the infrastructure of the destination airport, the child will either already have collected their luggage or will collect it with their attendant.
What you need to know when using the unaccompanied minor service:
Bear in mind: not all airlines departing from Toulouse offer the UM service. Please contact your airline.
The UM accompaniment service is completely free of charge, for the airlines that offer it.
It is no longer possible to register children on their parents' passports. From age 0 to 17, minors must have their own personal document in order to travel.
In case of delayed or cancelled flights, staff take care of children travelling alone as top priority. Your child remains under constant supervision, even if accommodation is required. The airline will make all the arrangements required to accompany your child throughout their journey.
Plan your journey
Plan your journey with full peace of mind... Follow the guide!