Publications
of the managing company Toulouse-Blagnac Airport
Aéroport Toulouse-Blagnac's mission is to maintain, develop and optimise the airport facilities to benefit the region's land use planning and economic development.
Find in the following sections all our official publications
Annual reports
Image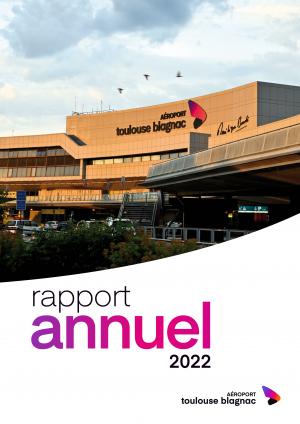 2022 - Transformation
"The transformation of the airport is now engaged to prepare for the future"

Christian Cassayre, Chairman of the Supervisory Board & Philippe Crébassa, Chairman of the Board of Directors
Fees and regulations
Image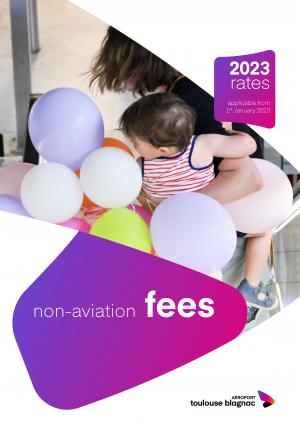 Aeronautical charges & services
The rates of charges for public airport services are not fixed after consulting the Advisory Commission Economic pursuant to the provisions of ART decision no. 2021-071 of December 23, 2021 for the period tariff from April 1, 2022 to March 31, 2023. According to Article R. 224-1 of the Civil Aviation Code, public services airport services corresponding to the services provided to aircraft operators and their service providers at the occasion of the use of airport land, infrastructure, facilities, premises and equipment provided by the operation of the aerodrome, insofar as this use is directly necessary for the operation of the aircraft or for that of an air transport service.
Extra-aeronautical charges & services
All authorizations to exercise an activity granted by the Toulouse-Blagnac Airport Company, are granted under the authorization regime for temporary occupation of the public domain of the State.
Rules of use
If you are one of our partners operating on the platform, please find all the information on badges and regulations applied in our dedicated section