How to get to Toulouse airport?
Transport to and from Toulouse-Blagnac Airport
Access to the airport
Find out all the solutions offered to travel from and to the airport.
INFO - Tram line interrupted this summer
From July 25 to August 16, 2022 included, the T2 tram line between the airport and the city center is interrupted.
During this period, replacement bus shuttles are availble from 5:00 am to midnight on weekdays and to 0:30 am on weekends between the Airport and the Arènes stations (connection to metro line A).
All roads lead to Toulouse airport!
Located close to the centre of Toulouse, there are many ways of easily and quickly getting from the airport to the Toulouse town centre and surrounding area. Toulouse-Blagnac Airport provides a diverse transport network to make travelling easier.
The airport's secure official car parks, located closest to the terminal.
The tram and Tisséo airport shuttle will take you quickly to Toulouse city centre, and there are specific buses for travelling to the surrounding area.
For those who prefer a more environmentally-friendly means of transport, there are motorcycle and bicycle parking spaces near the terminal.
Private transport services, taxis and private hire vehicles will take you to a chosen destination.
There are car hire services for business and tourist trips in and around Toulouse.
Alternatively, you can hire and ride electric using self-service cars and mopeds.
The airport is also an ideal starting point for travelling by bus to Italy or to a holiday destination in the Pyrenees, Andorra or Italy.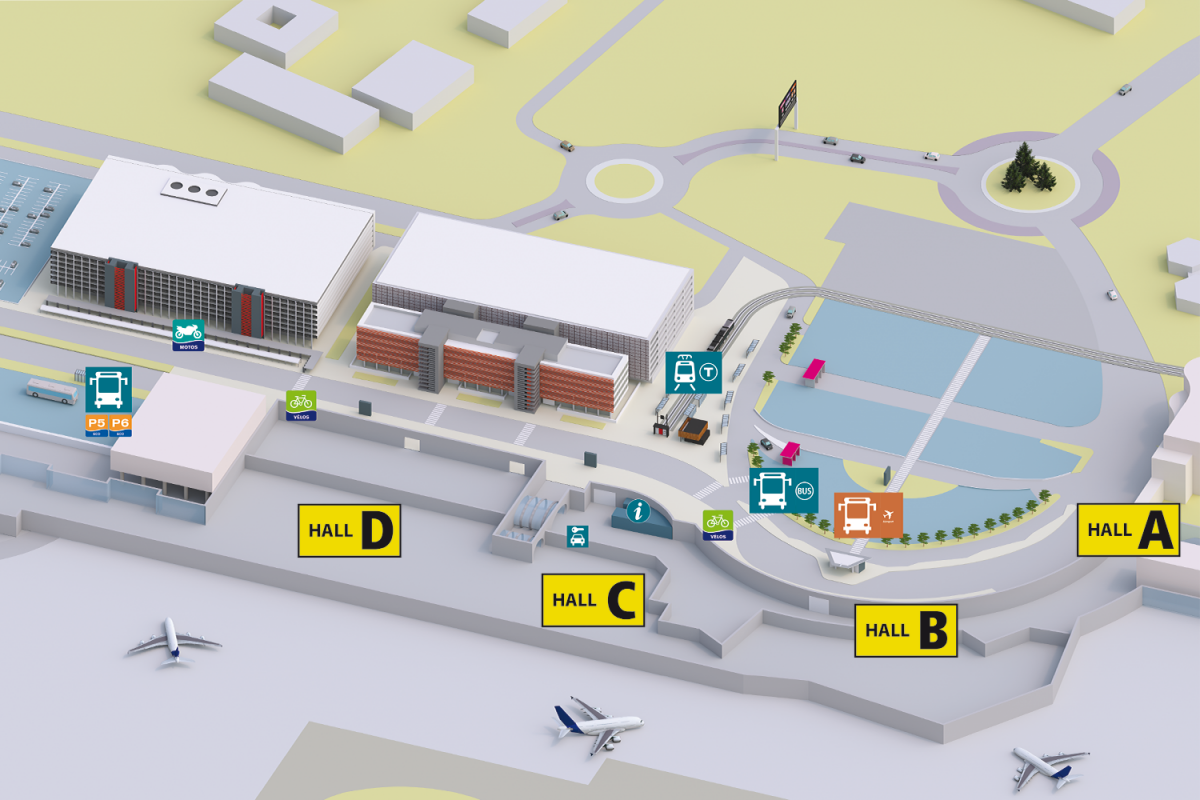 Image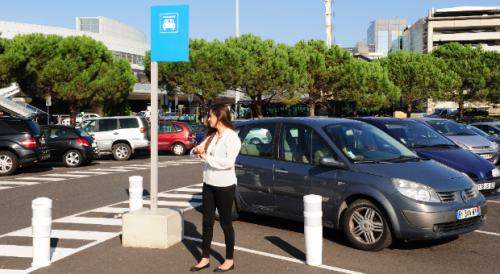 Ride-sharing meeting point
Take advantage of ride-sharing!
A ride-sharing meeting point, indicated by a pictogram, can be found at the Express Park drop-off point near the terminal.
Free parking is limited to 10 minutes. Beyond that, the
Express Park drop-off rates
will apply.
Parking
You can find out more and book a space in our official car parks online.
Express Parcs
1-3 min by walk
0 to 10 min: Free
Eco Parcs
10 -15 min by shuttle
3 days from 41,90 €
Premium Parc
1 min by walk
24h from 26,50€
Proxi Parcs
2 - 7 min by walk
2 days from 40,40€