News & People, Corporate & Environment
Partnership ATB & Agence d'Attractivité de Toulouse Métropole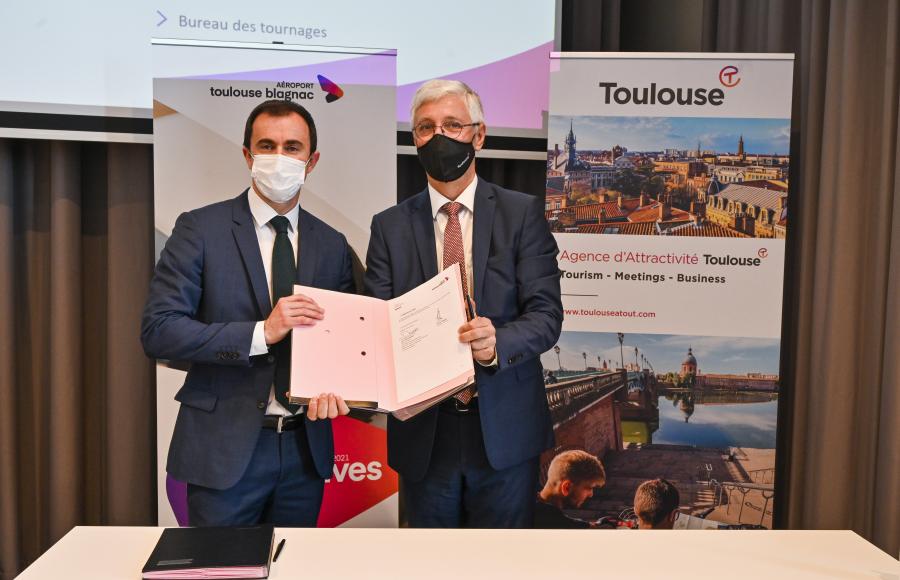 On the left : Philippe Crebassa, Chairman of the Executive Board - ATB
On the right : Jean-Claude Dardelet, adjoint au maire de Toulouse, in charge of international and Europe.
This photo is the property of Toulouse-Blagnac Airport. It's free of rights within the limits of a press use, however it may not be resold or used for business purposes. 
© Aéroport Toulouse-Blagnac
Taille : 7735x4981 pixels
Download this media in HD
7.82 MB | jpg