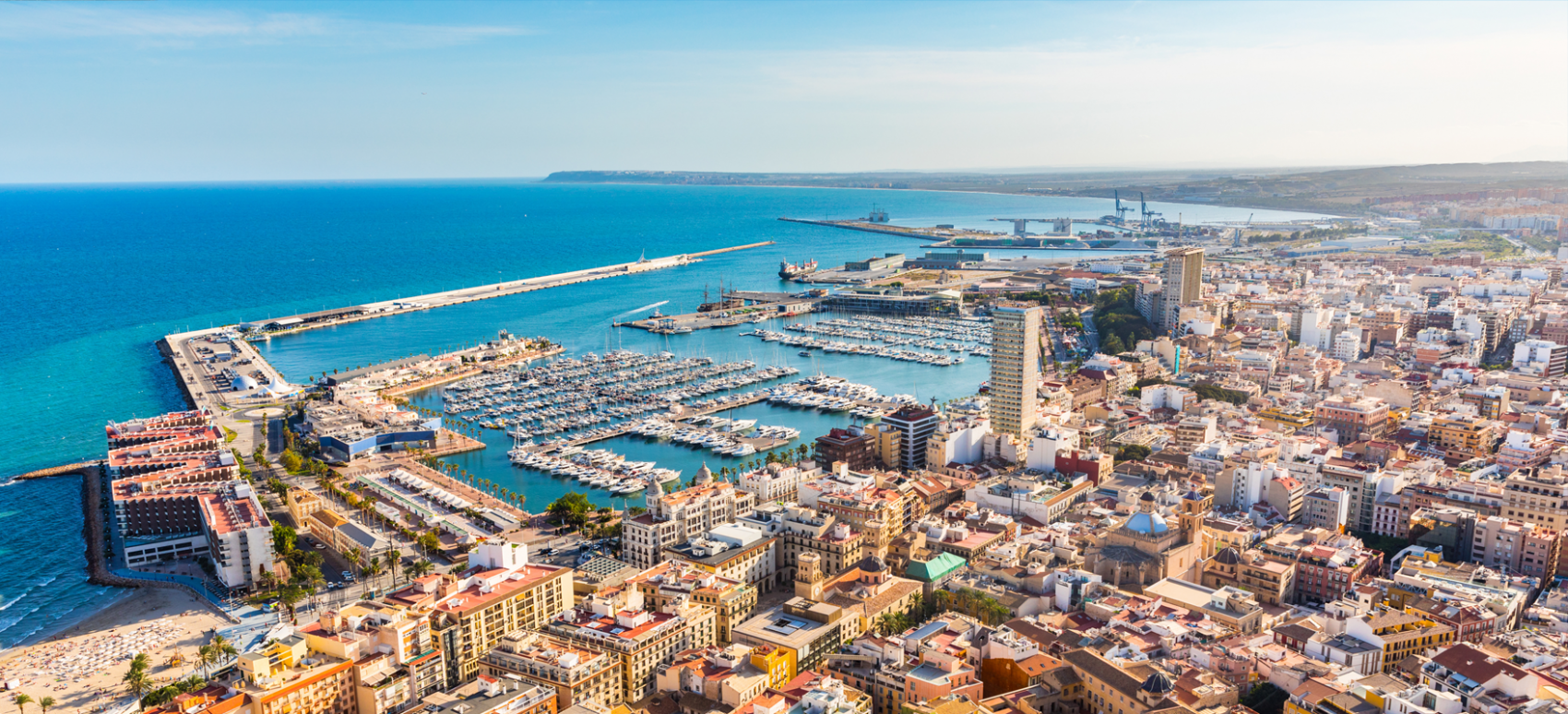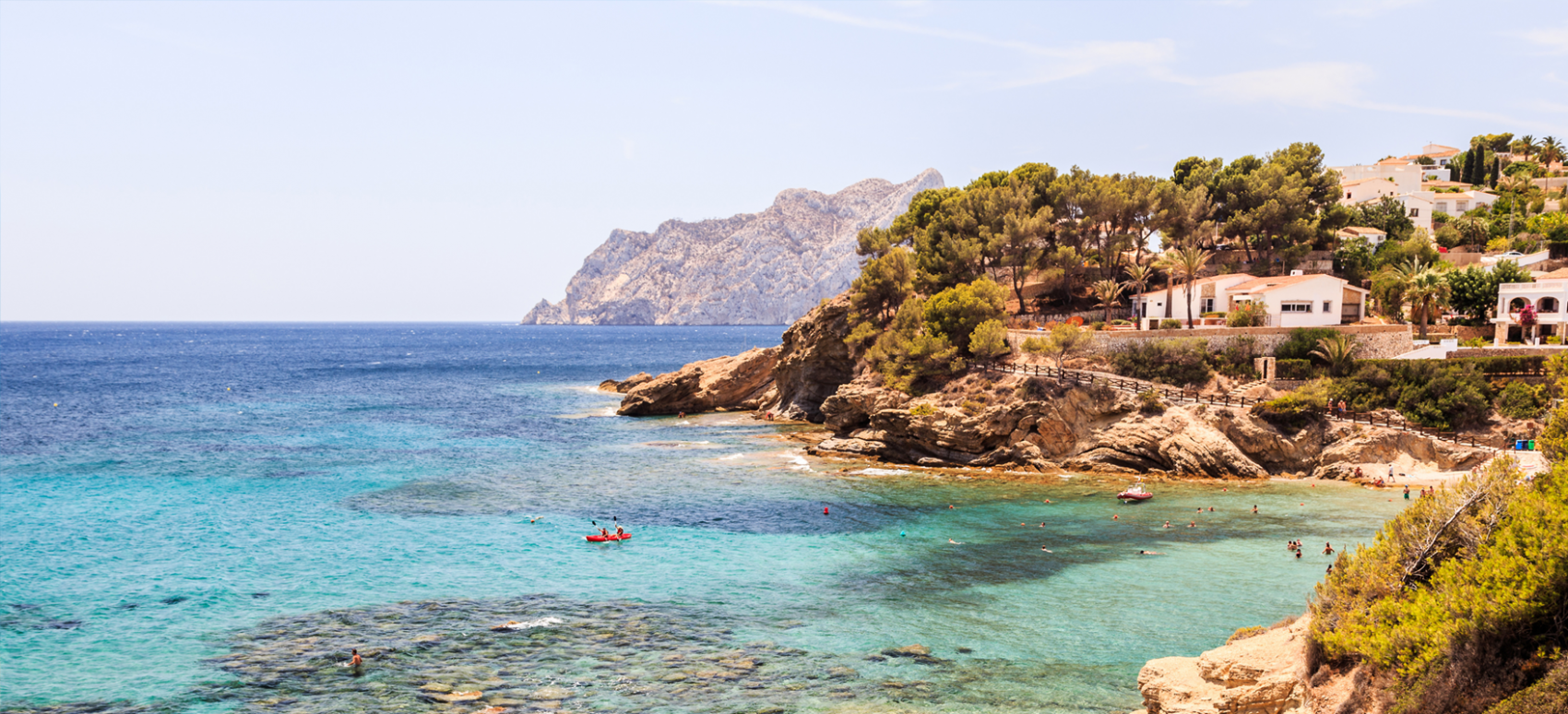 Direct flight Toulouse ⟶ Alicante From 44.86€ Round trip*
*best price found
Alicante
Located on the Mediterranean coast and known for its dynamic vibe, the city of Alicante offers you an exceptional climate all year round, and a very hot atmosphere in summer.
To admire the panoramic view and take in the whole of this superb city, climb up to the Castle of Santa Barbara, built by the Arabs, perched on top of Mount Benacantil. Just a 20-minute boat ride away, you can also discover a small floating paradise, on Tabarca Island. Surrounded by crystal-clear waters, this magnificent 2-km rock is a dream come true for divers.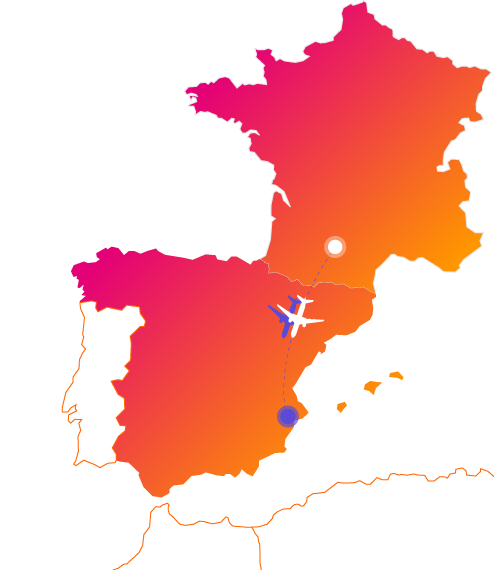 Discover Alicante and its region
Whether strolling through its urban squares or further inland, the city of Alicante and its region offer a host of outdoor attractions, ideally geared to families.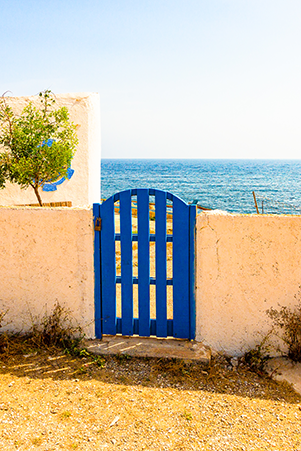 Tabarca Island 20 km from the city of Alicante
Castle of Santa Barbara Fortifications overlooking the city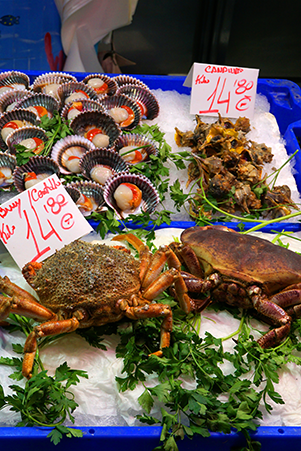 Central Market Alicante's covered market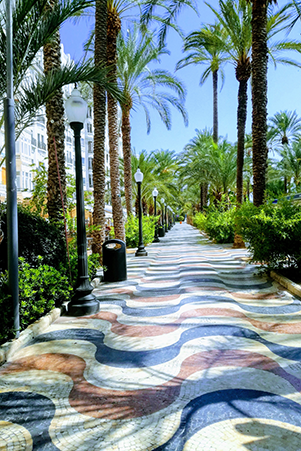 Archaeological Museum Fun, interactive museum
Euro

Spanish

Valid ID card or passport

Spring: 16°C • Summer: 24°C • Autumn: 20°C • Winter: 12°C
Departure Airport
Accessible by car, bus, taxi
Toulouse-Blagnac
Arrival Airport
Select the airport of your destination:
You may also enjoy...
Sunbathing and relaxation... You may want to try out some other sun-soaked destinations like Alicante, departing from Toulouse!
Don't know where to go ?
Get some help thanks to our inspirational search engine