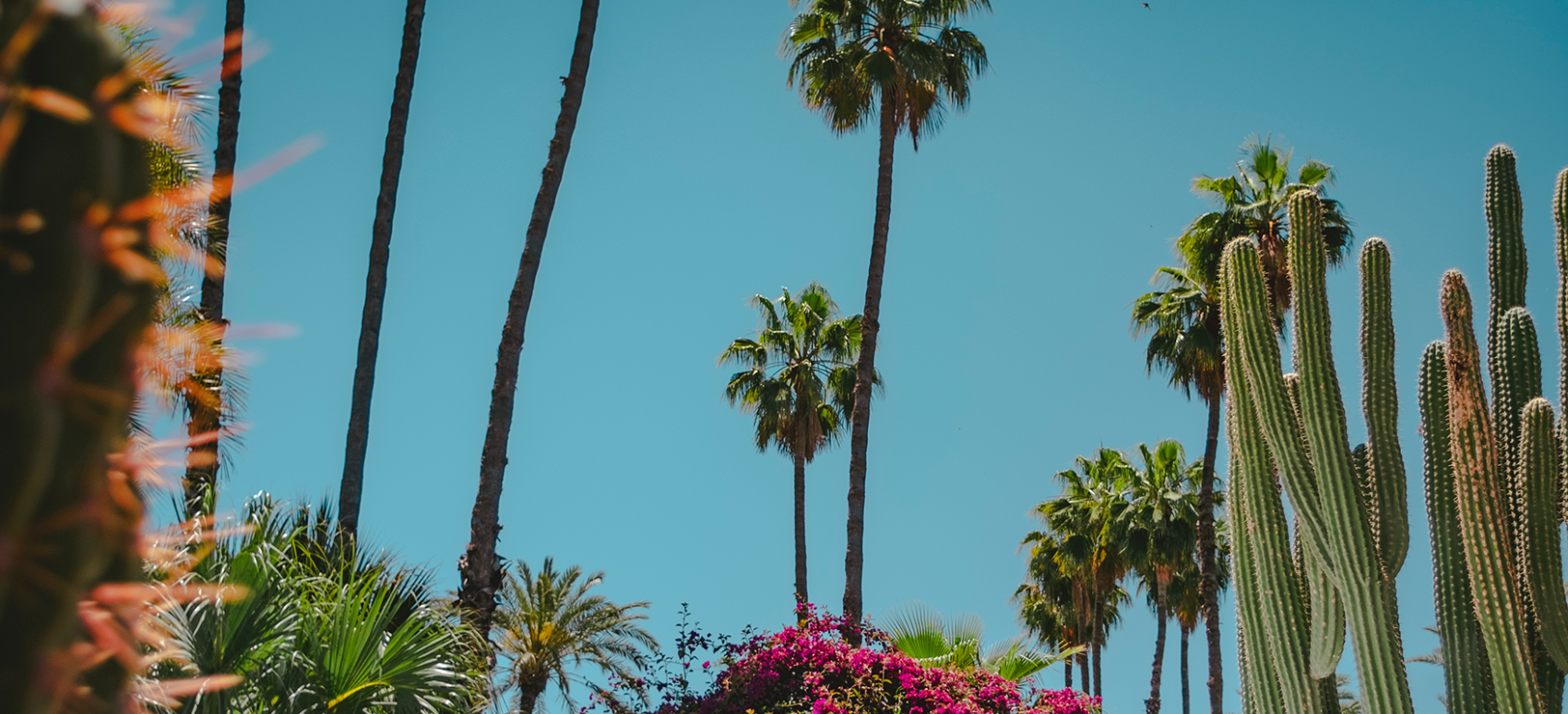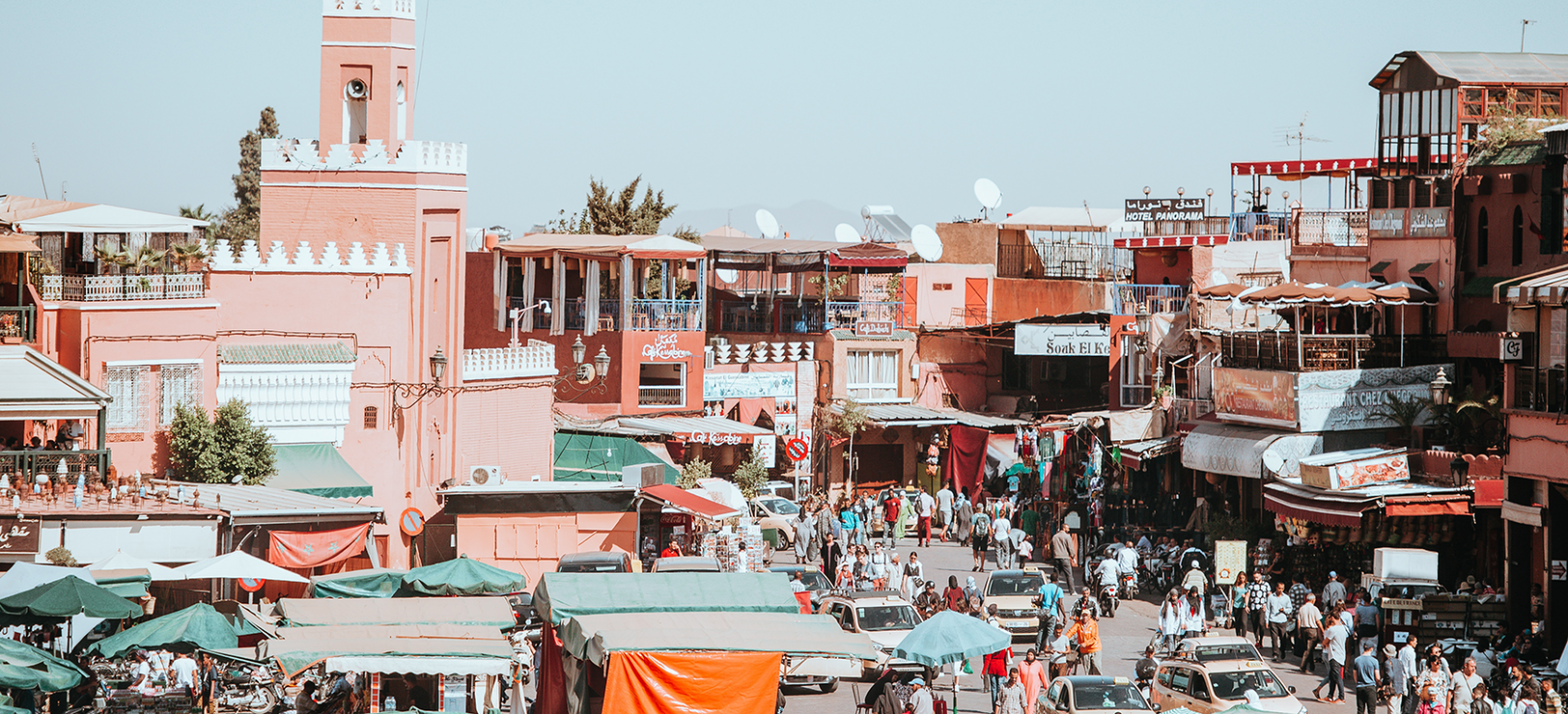 Direct flight Toulouse ⟶ Marrakech From 70.63€ Round trip*
*best price found
Marrakech
Marrakech is often visitors' first port of call in Morocco.
Marrakech, the ochre and red city, an immense verdant oasis at the Atlas Mountains' feet, will charm you with its vibrant, colourful atmosphere, its authenticity and refined feel. Jemaa el-Fna Square, full of life, has been delighting tourists for almost a century already. At the Turkish baths and in the riads—traditional Moroccan mansions built around an open central garden courtyard, in recognition of which the Medina is a listed UNESCO World Heritage Site—the customer is king. The desert city has preserved its unique charm.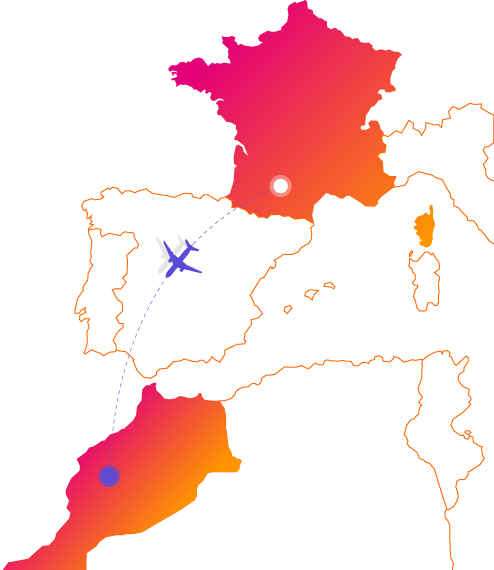 Discover Marrakech
Wander through the lively souk, listen to a storyteller in Jemaa El Fna Square, take a peek inside the sumptuous palaces... Visit Marrakech!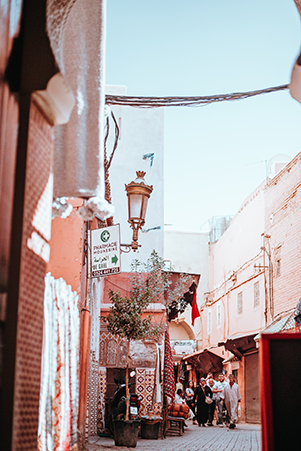 Medina City's historic centre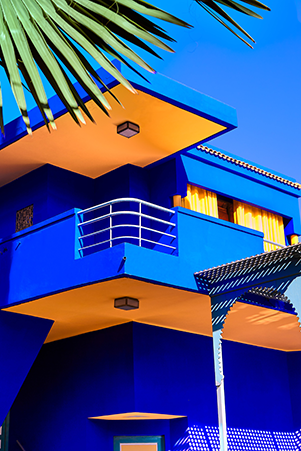 Majorelle Gardens Botanical gardens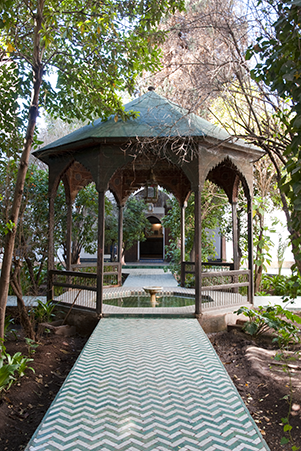 Bahia Palace Spectacular architecture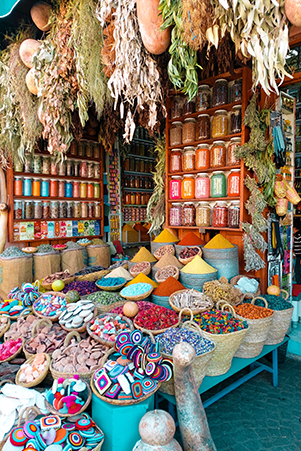 Souks Explore on foot
Dirham

Arabic

Valid passport

Depending on nationality
Departure Airport
Accessible by car, bus, taxi
Toulouse-Blagnac
Arrival Airport
Select the airport of your destination:
You may also like...
Keen to discover other Mediterranean destinations? You'll definitely enjoy these other destinations departing from Toulouse.
Don't know where to go ?
Get some help thanks to our inspirational search engine