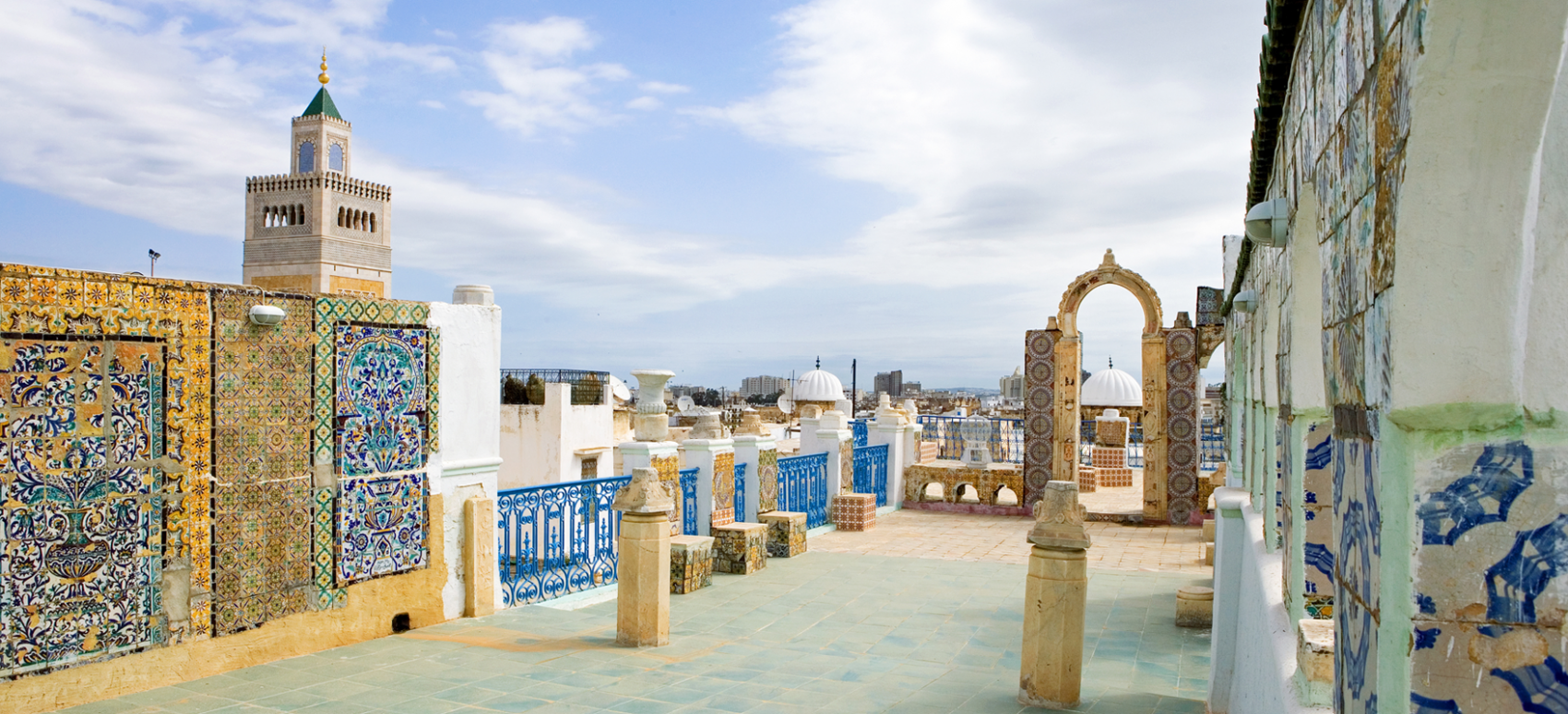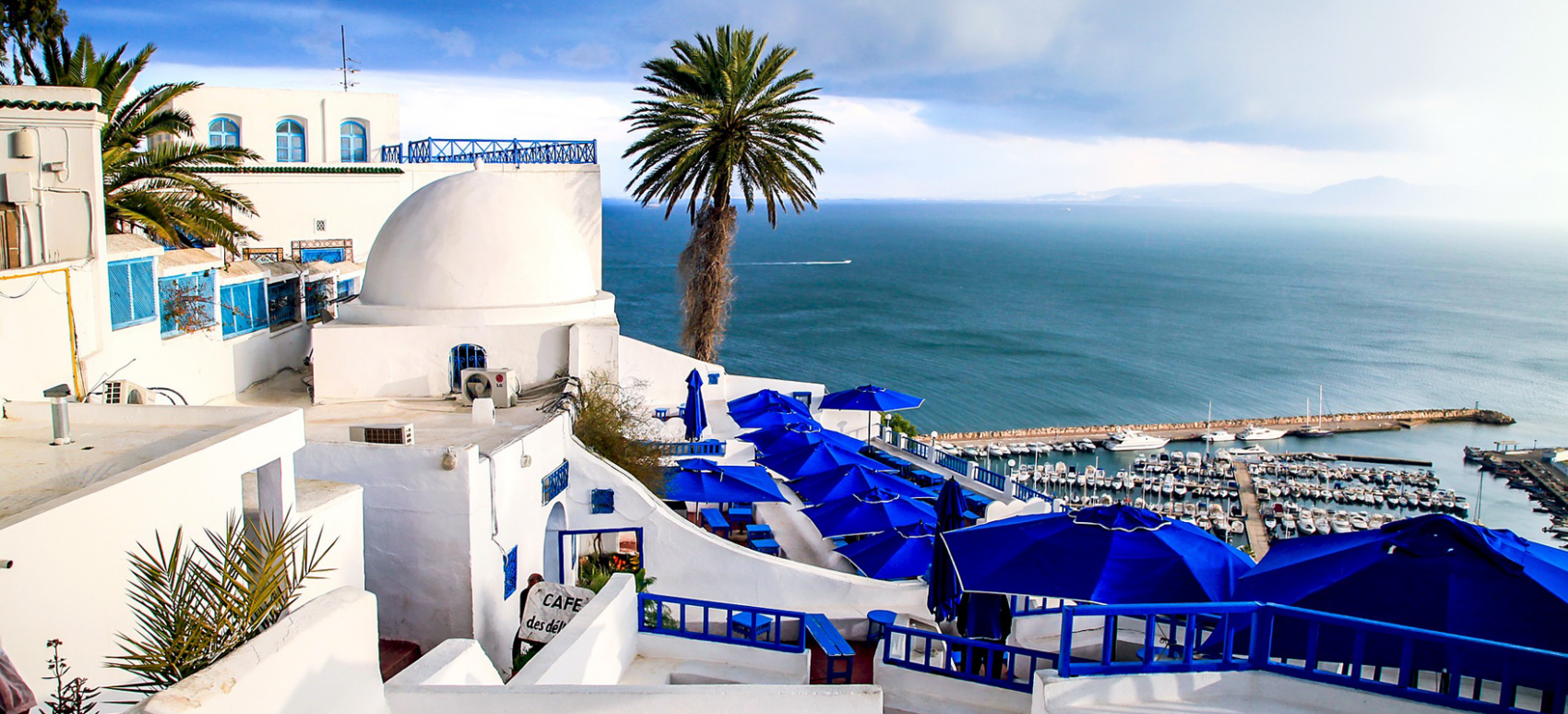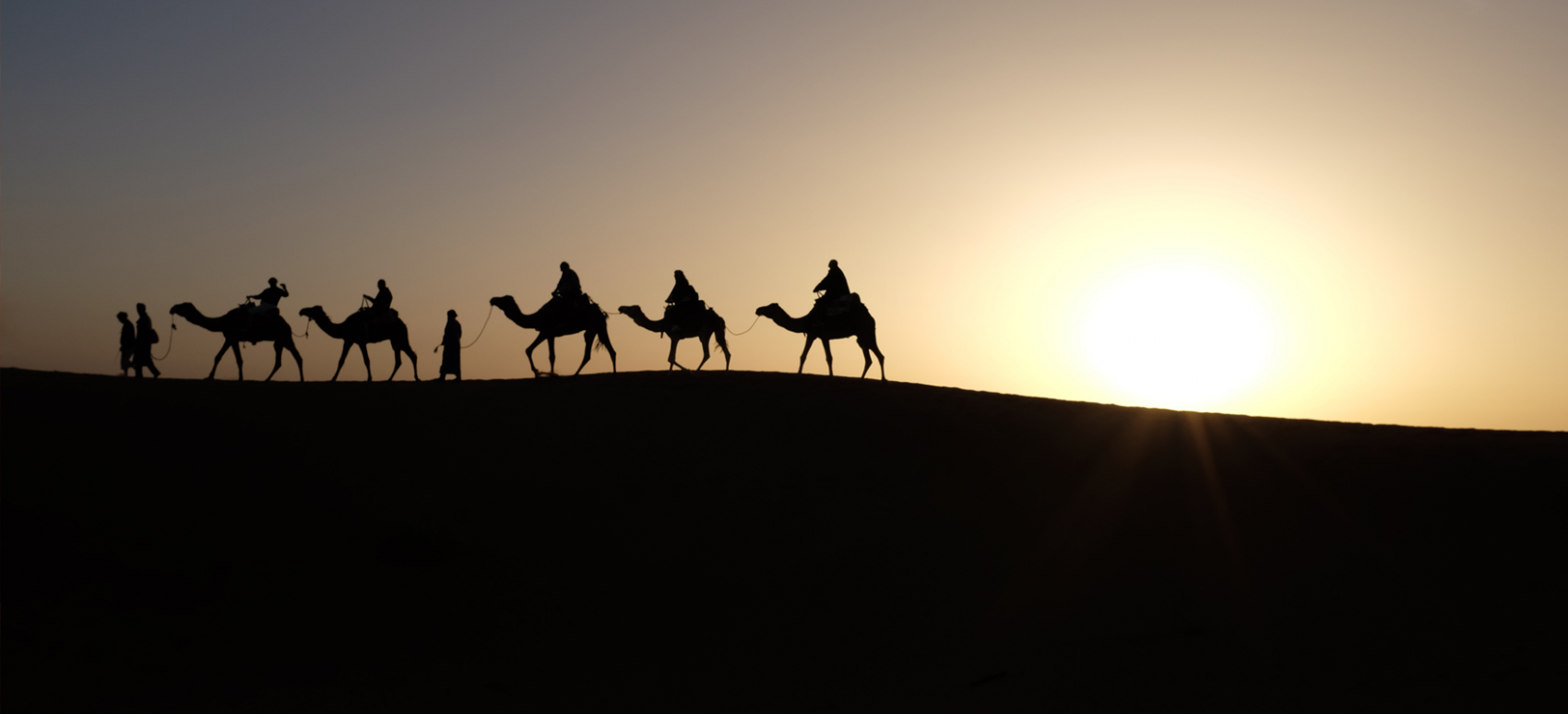 Direct flight Toulouse ⟶ Tunis From 161.18€ Round trip*
*best price found
Tunis
All clear for take-off for Tunisia and its famous capital: Tunis!
A multi-faceted destination, the city is a favourite with fans of traditional architecture and archaeological sites, sun-seekers, travellers keen to explore the desert and be dazzled by larger-than-life landscapes... as well as those seeking fun and relaxation, simply by soaking up its laid-back atmosphere under a radiant sun. Buy your tickets now and head for Tunis, departing from Toulouse!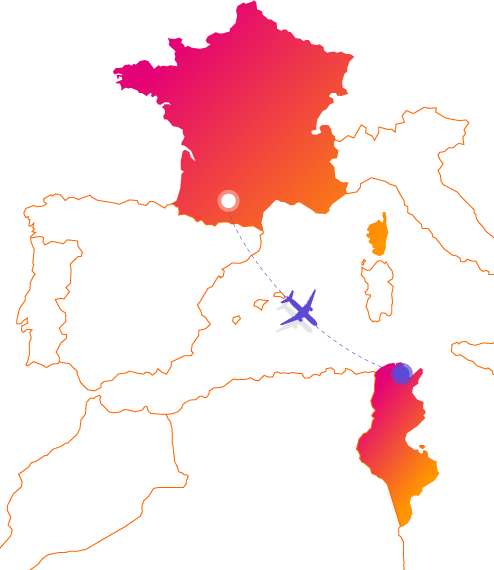 Discover Tunis and its region
Highlights of your trip to Tunis: discover its cathedral and splendid mosques with their proud minarets. Don't miss the unforgettable clifftop village of Sidi-Bou-Saïd, reminiscent of the Greek islands, with its breathtakingly beautiful backdrop.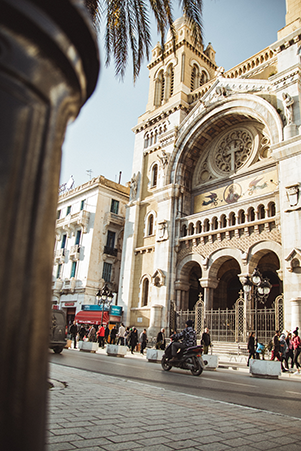 Cathedral of Saint Vincent de Paul Tunis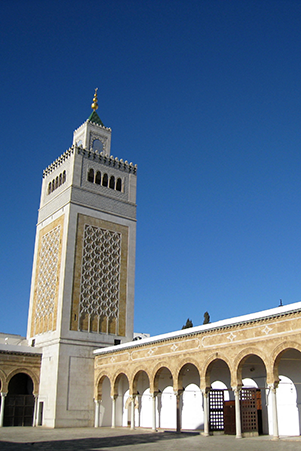 Es Zitouna Mosque Tunis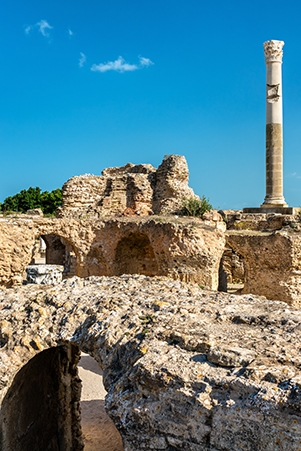 Carthage archaeological site Tunis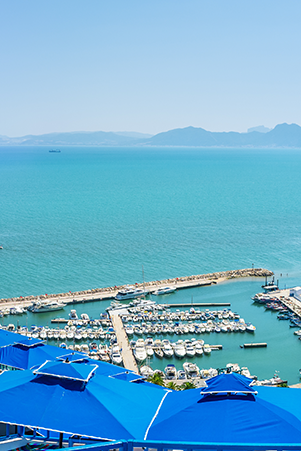 Sidi-Bou-Said Picturesque Tunisian village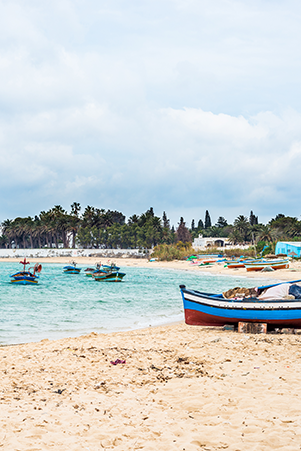 Swim and sunbathe on the beaches in Hammamet Hammamet
Tunisian dinar

Arabic

Valid ID card or passport

Spring: 20°C • Summer: 31°C • Autumn: 24°C • Winter: 15°C
Departure Airport
Accessible by car, bus, taxi
Toulouse-Blagnac
Arrival Airport
Select the airport of your destination:
You may also enjoy...
Have great memories of Tunis, with its archaeological sites, lazy days and strolls in glorious sunshine? Departing from Toulouse, you may also enjoy these destinations...
Don't know where to go ?
Get some help thanks to our inspirational search engine