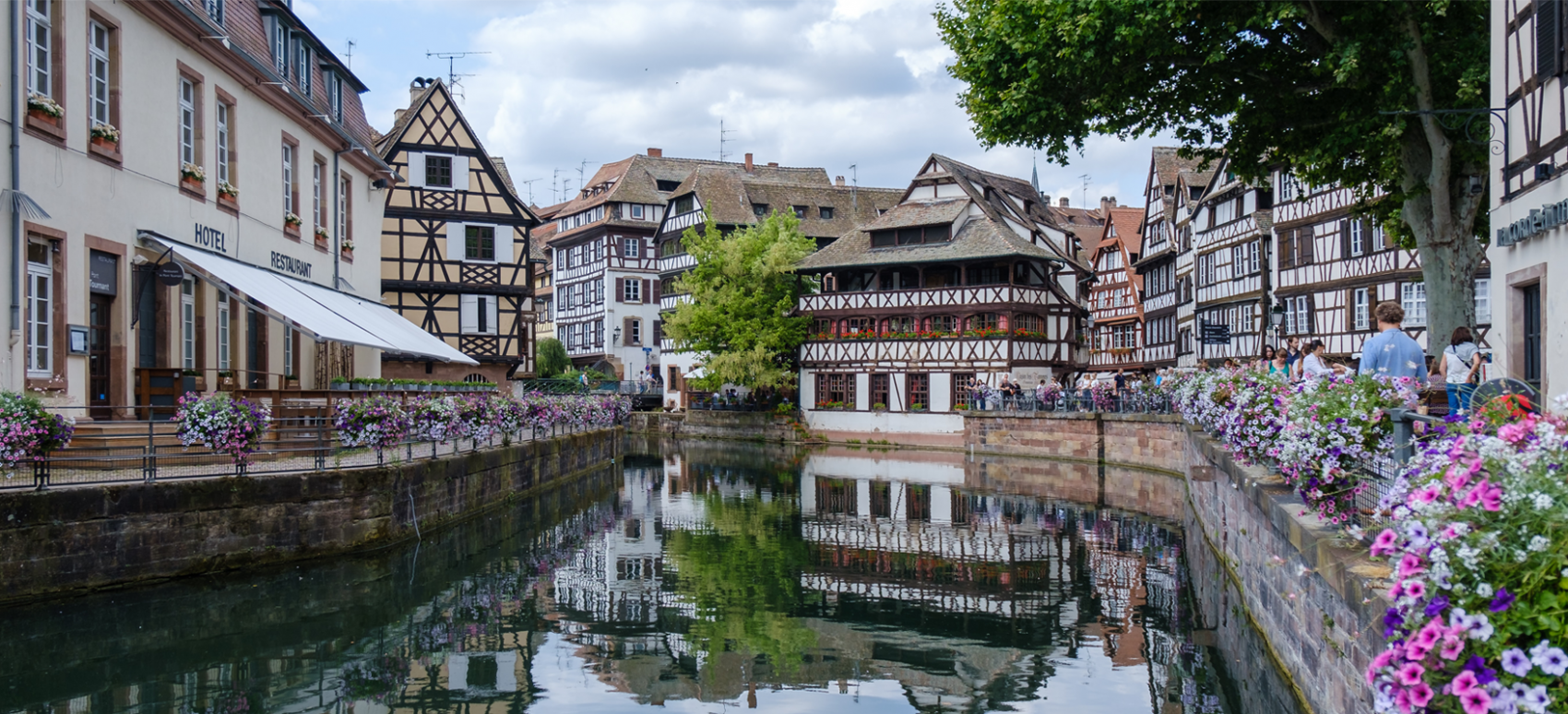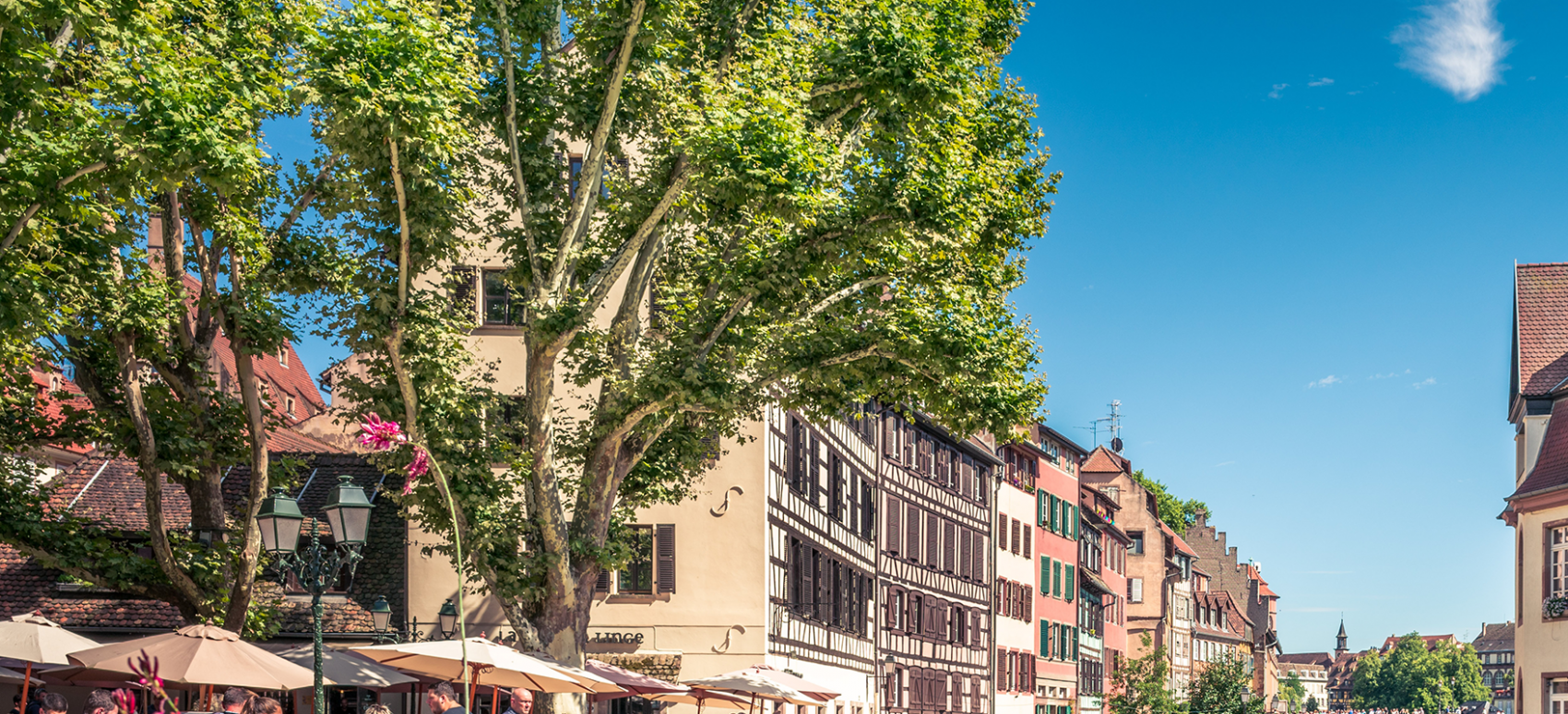 Direct flight Toulouse ⟶ Strasbourg From 71.26€ Round trip*
*best price found
Strasbourg
A powerful symbol of European construction, Strasbourg is a vibrant, energetic city with all the ingredients for great quality of life.
Take a stroll through the city and you can't help but soak up the influence of Franco-German culture - the source of the city's unique identity. Its historic city centre, clustered on the "Grand Island", is a joy for pedestrians and cyclists, and was one of the very first city centres to be classified as a World Heritage Site by UNESCO. Its imposing Cathedral, the city's major landmark, is one of Europe's most beautiful Gothic constructions, while its famous "Petite France" neighbourhood with its timber-framed buildings draws in tourists from all over the world. The city is even more alluring when visited during the winter holiday season - don't miss the famous Christmas market.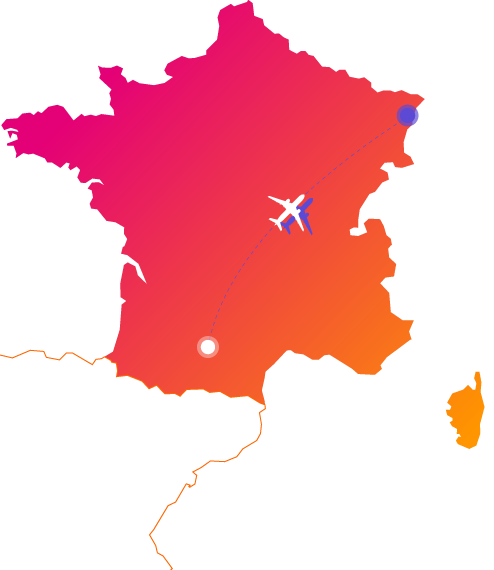 Discover Strasbourg and its region
Strasbourg is a unique city thanks to the richness of its heritage and its international feel - immerse yourself in the democratic capital of Europe.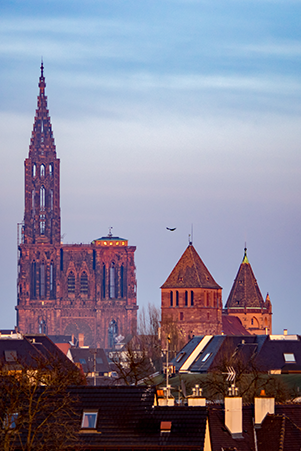 Strasbourg Cathedral Strasbourg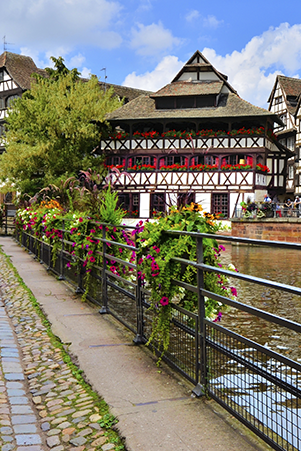 The Petite France neighbourhood Strasbourg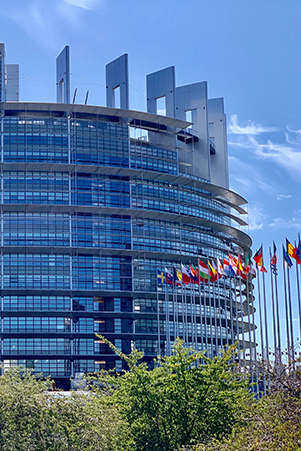 The European quarter Strasbourg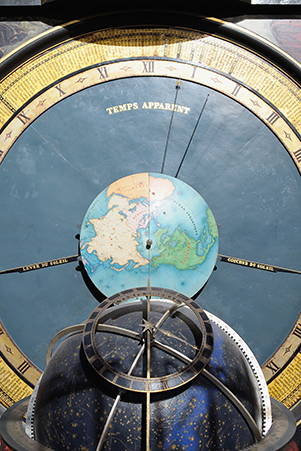 Astronomical Clock Strasbourg
Euro

French

Valid ID card or passport

Spring: 10°C • Summer: 19°C • Autumn: 10°C • Winter: 2°C
Departure Airport
Accessible by car, bus, taxi
Toulouse-Blagnac
Arrival Airport
Select the airport of your destination:
You may also enjoy...
Discover other European cities with a rich cultural heritage, departing from Toulouse.
Don't know where to go ?
Get some help thanks to our inspirational search engine