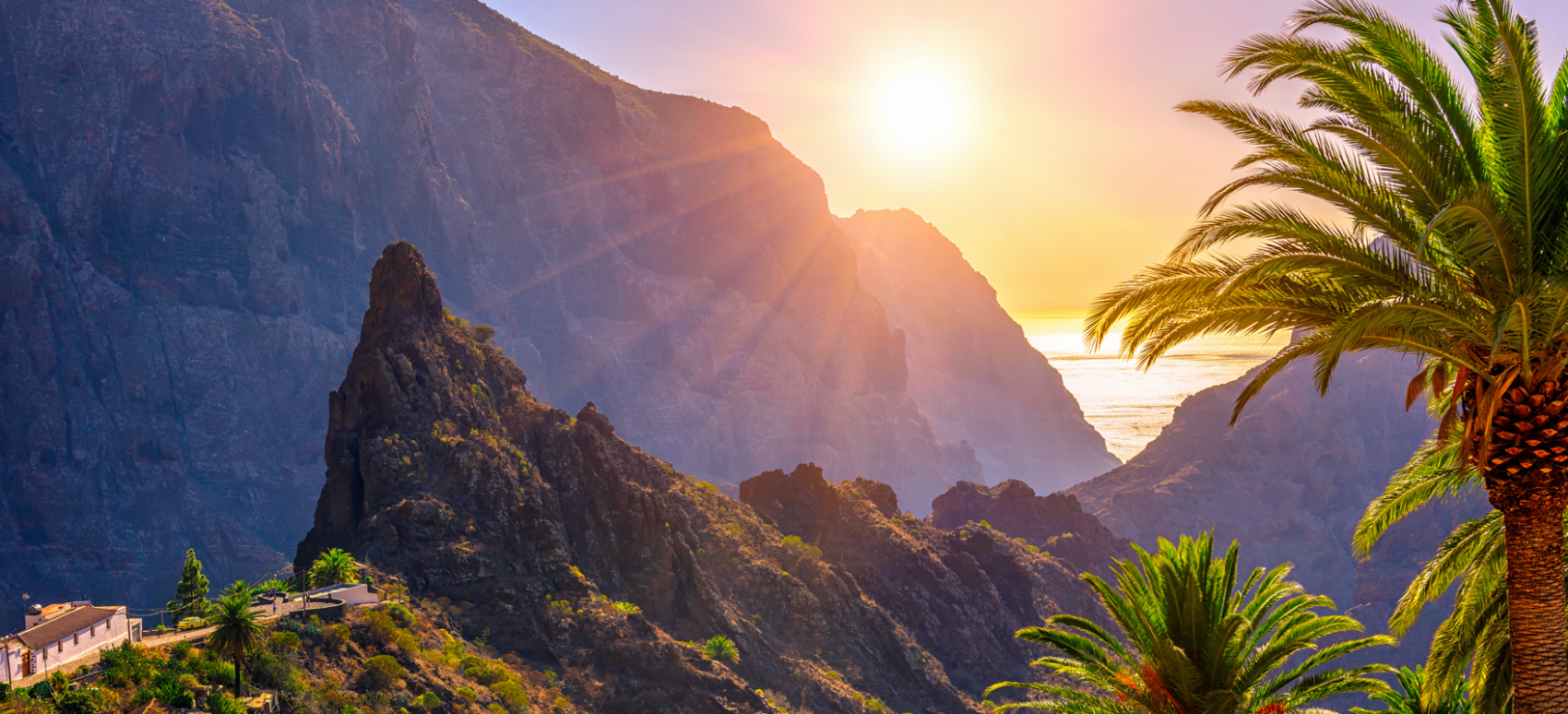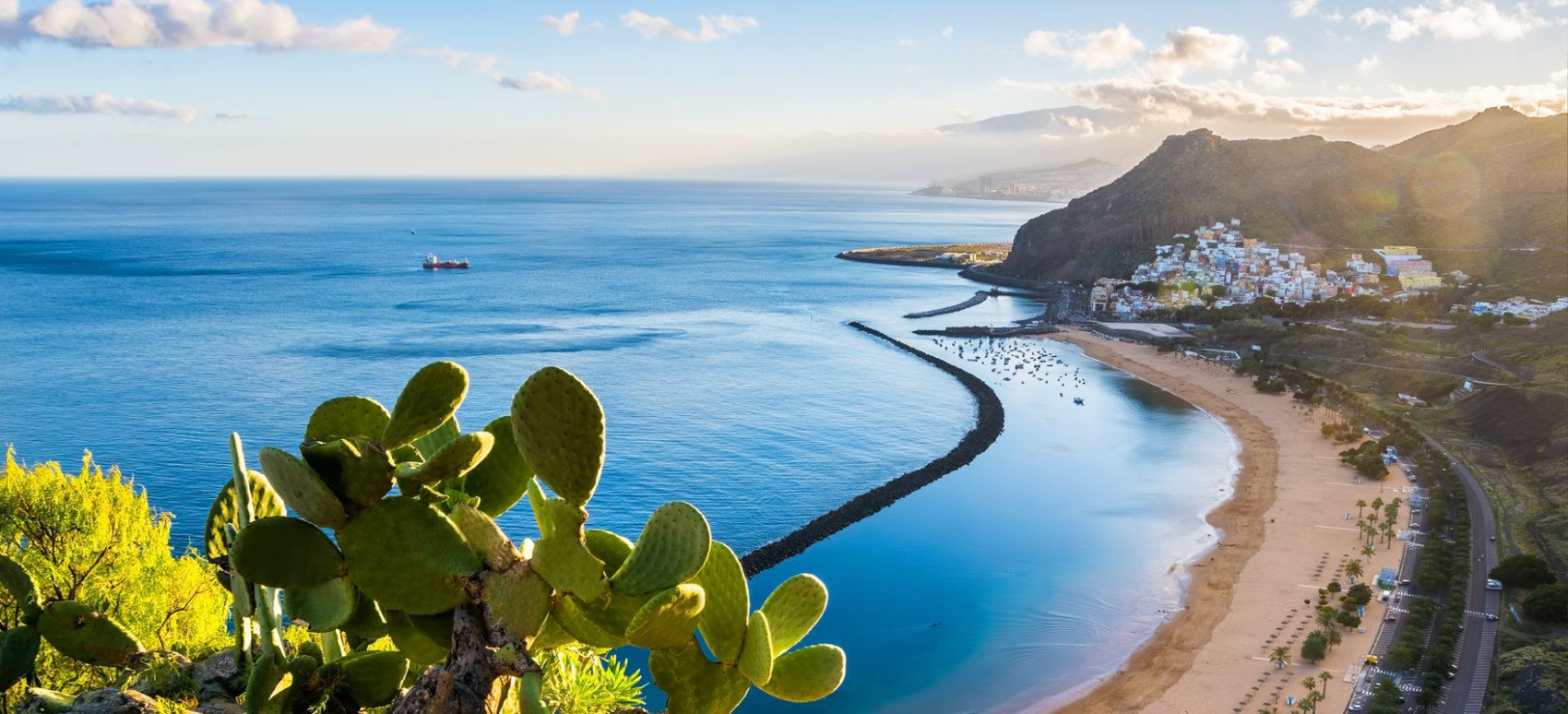 Direct flight Toulouse ⟶ Tenerife From 176.28€ Round trip*
*best price found
Partir à Tenerife
The most volcanic of the Canary Islands has incredibly varied landscapes.
While some parts of the island have been overtaken by sprawling hotel resorts, most regions remain preserved or in their natural state, and offer an incredible range of activities, both inland and on the water. The island's three largest towns boast outstanding architecture, some of which is on the list of World Heritage sites, as in La Laguna, for example. Breathtakingly beautiful natural sites are best explored on foot, especially Teide Natural Park with its impressive craters and lunar landscapes. All of this and more: Tenerife also offers enriching cultural and gastronomical experiences, and its larger-than-life fiestas, such as Santa Cruz carnival, are not to be missed. Its year-round warm temperatures make Tenerife, and all the Canary Islands, an ideal destination for all seasons.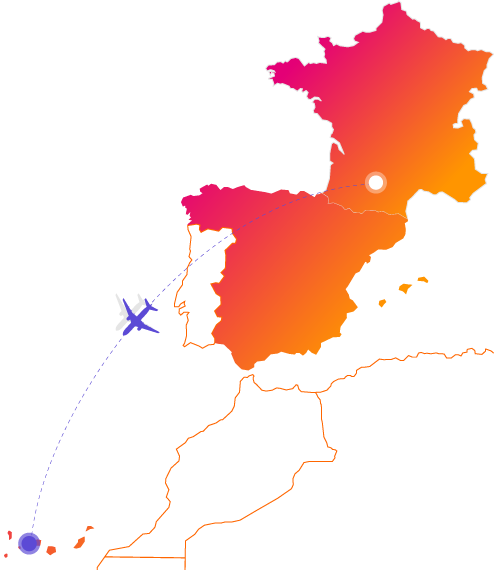 Discover Tenerife and its region
Tenerife is the island that offers a thousand experiences all in one place: nature, relaxation, shopping, walks, golf and much more.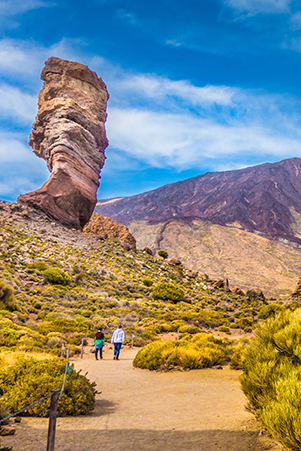 Teide Natural Park Tenerife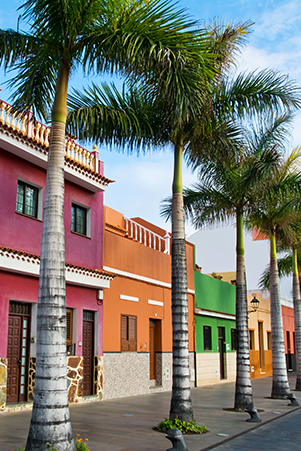 Historic old town of La Laguna Tenerife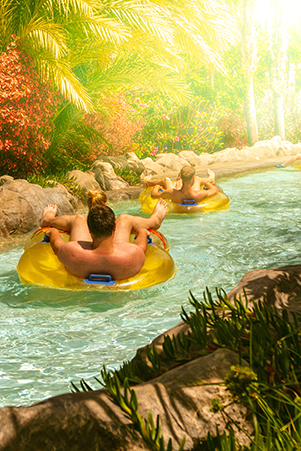 Siam Park water park Tenerife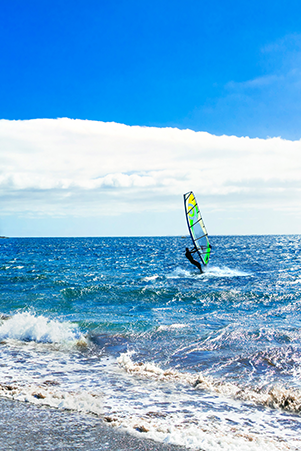 La Tejita Beach Tenerife
Euro

Spanish

Valid ID card or passport

Spring: 18°C • Summer: 29°C • Autumn: 19°C • Winter: 18°C
Departure Airport
Accessible by car, bus, taxi
Toulouse-Blagnac
Arrival Airport
Select the airport of your destination:
You may also enjoy...
Are you a fan of big open spaces and year-round sunshine? You may also enjoy these other destinations, departing from Toulouse.
Don't know where to go ?
Get some help thanks to our inspirational search engine